Ghana (Accra, Kumasi, Cape Coast)
Taste of Ghana is for adventurers who love food, cooking, and culture, this is the right tour for you! Take this trip of the senses, spice up your life with some of Ghana's popular cuisine and beverages. Learn all about the local ingredients, where to purchase them, and be prepared to do some hands-on cooking too!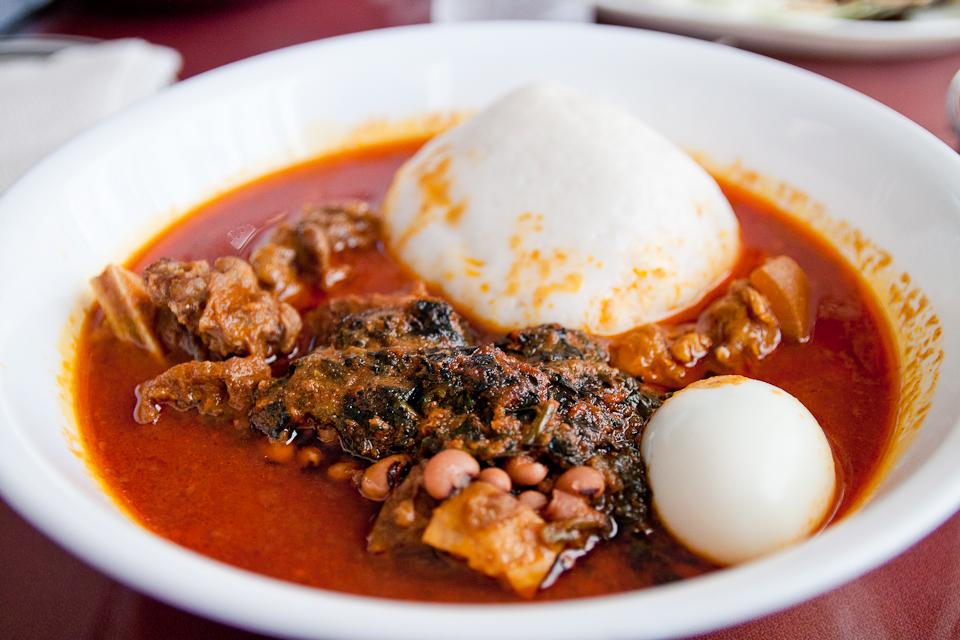 You can control these tabs with mouse and keyboad.
Aria roles are given automatically.
Arrow Key Left : Previous Tab
Arrow Key Right : Next Tab
Home : First Tab
End : Last Tab
Space/Enter : Select Tab
DAY 1: ARRIVE ACCRA

On arrival at Kotoka International Airport, our expert cultural tour guide will meet, assist and transfer you to your hotel in our private air-conditioned vehicle. Once you have checked in, your guide will brief you on what to expect during your stay here in Ghana. Other activities today will depend on your arrival time and preference.

Hotel: Accra City Hotel

DAY 2: ACCRA

Visit the W.E.B. Du Bois Centre for Pan Africanism; this is the final burial place and former home of the prominent American Pan-Africanist Dr. W.E.B. Du Bois, who led the Pan-African congress between 1919 and 1927. It is currently a Pan African Centre for culture and it also has a research library and gallery full of manuscripts.

We will make a stop at the Independence Arch and the Black Star Square, Accra's ceremonial grounds, to visit the Arts and Crafts market. We visit the Old city of Accra, Jamestown Community-One of Accra's most historic neighborhoods where history resides on every corner. Best known for its lighthouses (the first of which was constructed in 1875 by the British) as a navigational aid for trading vessels sailing through the Gulf of Guinea. The original structure was ruined but a larger and more improved lighthouse completed in 1921 is still functioning today. Observe how the local food of indigenes Ga's prepares the most popular staple food in Accra made from corn into 'Ga Kenkey' with the spicy sauce 'Shito' and fried fish.

This evening, enjoy a taste of Fulani's cuisine with Chef Binta. 'Dine on a Mat' is a nomadic cultural experience starting with a colorful mat setting, a guided introduction to the Fulani tribe's history and traditions, your taste buds are then engaged with fragrant bold pairings of local meats, vegetables, ancient grains like Fonio and indigenous spices. You're then lulled with live Fulani percussions and soothed with a traditional Attaya tea ceremony.

Meal(s) Included: Breakfast

Hotel: Accra City Hotel

DAY 3: ACCRA-TAFO-KUMASI

Highlights:

Cocoa Research Institute
Manhyia Palace Museum
Okomfo Anokye Sword Site

After breakfast, have a scenic drive through what we refer to as 'mountains' to Kumasi, the seat of the Ashanti Empire to explore the legends of the famous Ashantis, whose legacies are still evident today. En-route stop at the Cocoa Research Institute, Akyem Tafo. You will have the opportunity to examine and touch some cocoa pods, learn how the cocoa bean is processed into chocolate and other by-products like cocoa liquor, black soap, and cocoa pomade. Take a hot cocoa beverage and have a bite of the Ghanaian Chocolate before departing for Kumasi.

Arrive Kumasi in the late afternoon and visit Manhyia Palace, the official residence of Ashanti Kings (Asantehene) until 1974, now a museum containing treasured items relating to the Ashanti Kingdom.

Time permitting, we shall visit the nearby Okomfo Anokye Sword site, an important symbol of Ashanti unity that marks the spot where the Golden Stool "descended from the sky" and has been in place for more than 300 years. Legend says the Ashanti Kingdom would collapse should the sword ever be removed.

Transfer to your hotel for your overnight stay; evening at leisure.

Meal(s) Included: Breakfast

Hotel: Golden Tulip Hotel

DAY 4: KUMASI-LAKE BOSOMTWI-KUMASI

Highlights:

National Cultural Centre- Prempeh II Jubilee Museum
Lake Bosomtwe

We will visit the National Cultural Centre which features the Prempeh II Jubilee Museum and various studios of brass makers, potters and batik makers.

Continue driving through the city to Lake Bosomtwe, the largest body of fresh water in Ghana. You will be delighted with the peace and serenity of the Lake. A walk on the banks provides the opportunity to meet and interact with the local fishing folks giving an insight into their way of life. Enjoy a 30 minutes boat ride to explore the picturesque view of the Lake.

Enjoy charcoal-grilled or fried Tilapia which are caught from the Lake before you return to Kumasi.

Meal(s) Included: Breakfast

Hotel: Golden Tulip Hotel

DAY 5: KUMASI-ELMINA

Highlights:

Assin Manso Slave River
Cape Coast Castle

After breakfast, drive to Cape Coast; with a stop at Assin Manso, the burial site of two former slaves from the U.S. and Jamaica whose remains were re-interred in August 1998 during Ghana's first Emancipation Day celebration. You will see the 'Slave River' where captured Africans were washed before being confined in the Slave Castles to await shipment.

Upon arrival in Cape Coast, visit the Cape Coast Castle and the Castle Museum for a guided tour. Cape Coast Castle is a UNESCO World Heritage Site, and the home to the "Door of No Return".

Transfer to and check-in at the hotel; evening is at leisure.

Meal(s) Included: Breakfast

Hotel: Ridge Royal Hotel

DAY 6: COOKING LESSON

Morning at leisure.

Get to learn a few bargaining skills at the market as usually done by locals amidst shopping. Whiles back at the teaching venue with a local family, attend the instructions that will offer you complete knowledge on making local cuisines like fufu, Red Red, yam, and palaver sauce. On completion, enjoy your labor by biting into your handy work and taking this rich experience that will forever stay with you. Beverages of your choice will be served with your meal. Once done, return to your hotel with a copy of the recipes.

Meal(s) Included: Breakfast

Hotel: Ridge Royal Hotel

DAY 7: ELMINA – KAKUM- ACCRA

HIGHLIGHTS:

After breakfast, visit Kakum National Park. Kakum is one of Ghana's most famous parks. Take a brief walking tour on the forest floor; see birds, butterflies and perhaps catch a glimpse of the forests of over 40 species of mammals including monkeys and the reclusive forest elephant. Proceed to the canopy walk. Kakum is home to Africa's only aerial walkway through the tree canopy, a 1000-foot-long and seven-bridge walkway with viewing platforms that reach heights of over 150 feet above the ground.

Return with a stop at a Palm Plantation, observe and taste fresh palm wine.

Continue your drive to Accra, arriving early evening.

Meal(s) Included: Breakfast

Hotel: Accra City Hotel

DAY 8: ACCRA-DEPART

Early morning visit Auntie Muni 'Waakye' (brown rice made with beans and served with spaghetti, tomato sauce, and black sauce) and have a taste of her delicious breakfast.

Later you will be transferred to the airport for your onward flight.

Meal(s) Included: Breakfast
Trip Includes:
Meeting and assistance upon arrival and departure
Round-trip airport/hotel transfers
Hotel accommodation in the indicated properties
Transportation in private vehicle
Experienced cultural tour guide
Meals (Breakfast daily and food/beverage tasting)
Admission to listed sites
Assistance with visa application
Request A Quote