Ghana ( Accra, Kumasi, Cape Coast, Shai Hills Game Reserve, Aburi Gardens, Akosombo, Ho, Wli, Bongo, Paga, Mole National Park, Tamale)
Amazing 12-day Trip to Ghana. From the capital of Ghana Accra to the crocodile ponds of Paga. This is a trip of a lifetime!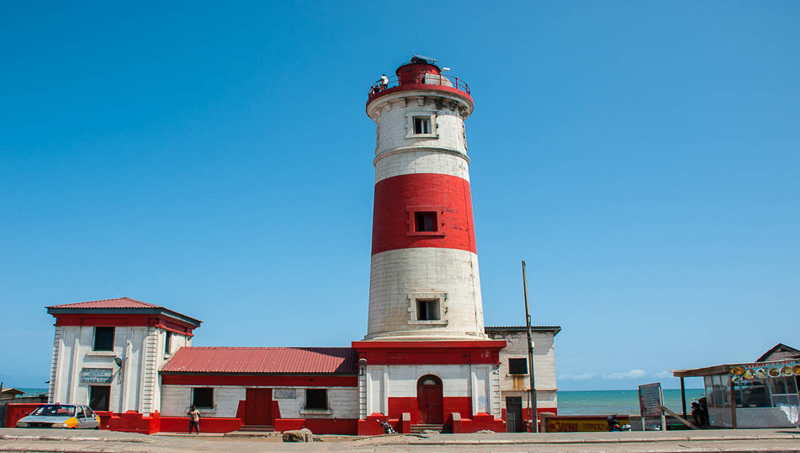 You can control these tabs with mouse and keyboad.
Aria roles are given automatically.
Arrow Key Left : Previous Tab
Arrow Key Right : Next Tab
Home : First Tab
End : Last Tab
Space/Enter : Select Tab
Day 1 ACCRA, GHANA

On arrival at Kotoka International Airport, our expert cultural tour guide will meet, assist and transfer you to your hotel in our private air-conditioned vehicle.

We will have the chance to take a scenic tour through the beautiful vast campus of Ghana's premier University, the University of Ghana, Legon.

Have some time at the first Shopping Mall built in Ghana, which is the Accra Mall, to exchange money, and have lunch before transferring to your hotel. Once you have checked in, your guide will brief you on what to expect during your stay here in Ghana.

Meal(s) Included: No

Overnight at Accra City Hotel or Similar

Day 2 ACCRA CITY TOUR

Your first full day in Ghana, after a sumptuous buffet breakfast at your hotel, we set off for the tour of Accra and vicinity, passing through the economic and administrative districts. Independence Square where you will see the enclosed flame of African liberation, which was lit by Dr. Kwame Nkrumah in 1961. The Kwame Nkrumah Memorial Park, final resting place of Ghana's first president. Set in attractive gardens, there is an adjoining museum, which contains photos, artifacts and an insight into Dr. Nkrumah's life. Adjoining the park is the National cultural center, which is Ghana's largest outdoor arts and crafts market selling traditional crafts from all over West Africa.

James Town—one of Accra's most historic neighborhoods, where history resides on every corner. Best known for its lighthouses (the first of which was constructed in 1875 by the British) as a navigational aid for trading vessels sailing through the Gulf of Guinea. The original structure was ruined but a larger and more improved lighthouse completed in 1921 is still functioning today.

You may visit "Brazil House" and learn about the seven Afro-Brazilians families who returned to settle in Ghana in 1836. Familiar Brazilian/Portuguese last names such as De Souza, Palmares, Azumah, Amorin, Da Costa, Santos, De Medeiros, and Olympio are abundant in this section of Accra.

End the day with visit to Teshie Nungua. We will visit a local casket-making shop to see a collection of caskets carved in the shape of different objects, depicting traditional beliefs in life after death. The "Fantasy Coffins" of Teshie Nungua have been featured in National Geographic and can be found in museums and galleries worldwide. There is the opportunity of enjoying nightlife in Accra this evening.

Meal(s) Included: Breakfast,Dinner

Overnight at Accra City Hotel or Similar

Day 3 ACCRA/AKOSOMBO/HO

After breakfast and check out, we head out to Ho in Ghana's Volta Region. Enroute, we make a stop at the Shai Hills Forest Reserve to explore the ancestral caves of the Krobo people. A walk through the cool dry evergreen forest to the caves offers you the opportunity to see the relics of old Shai settlements in the reserve. You may also spot some wildlife such as antelopes, bushbucks, baboons, birds of different species and other animals.

Learn about the historical significance of the ancestral caves which were used by the Shai King until the end of the 19th Century as fortress in times of war due to the abundance of great stone rocks, a tunnel-like openings and overhangs.

Continue to Akosombo and enjoy the scenic view of the Volta Lake and Akosombo Dam. The famous Akosombo Dam is the cradle of hydroelectricity in Ghana, located within the Akosombo gorge, on the Volta River. The construction of the dam resulted in the flooding of the Volta River Basin which resulted in the creation of Lake Volta, the largest man-made lake in the world which covers about 3.6% of Ghana's total land area.

We proceed to Ho arriving early evening. Check in to your hotel and enjoy the rest of the evening at leisure.

Hotel: Volta Serene

Meal(s) Included: Breakfast,Dinner

Day 4 HO/NKWANTA

After breakfast, you will depart Ho for Nkwanta in Oti Region. Stop at Tafi Atome Monkey Sanctuary, home to Mona and Patas monkeys found mostly in a small patch of forests. This small forest has survived fire and human disturbance to thrive as a sanctuary for the monkeys which are regarded as sacred by the villagers and are protected.

We will stop at Wli Waterfalls, the largest and highest waterfall in Ghana. Wli Waterfalls is divided into two sections with ice cold water flowing from a height of about 80ft. On route to the waterfall, you will hike through the lush greenery of the Agumatsa Forest Reserve where you will cross the same river eleven times before reaching the breathtaking falls.

Early afternoon, we continue to Nkwanta. Arrive early evening, check-in and freshen up for dinner (on your own account).

Meal(s) Included: Breakfast,Dinner

Overnight at Gateway Hotel or Similar

Day 5 NKWANTA/ TAMALE

After breakfast and check out, we head further north to Tamale. Enroute, view from a distance, the Kyabobo National Park which lies at the foot of mount Djbobo on the border with Togo.

A thrilling experience awaits you at the Shari village of the Akyode, unreached people group which is cut off from the rest of civilization. Almost all of the villagers are African Traditionalists and rely on fetish priests for "power".

Return after your interaction with the villagers to Tamale. Drive past many Dagomba villages, but will make a stop at the village of Yandodo for cultural experience of this small village.

Meal(s) Included: Breakfast,Dinner

Overnight at Jeyads Lodge or Similar

Day 6 TAMALE / BONGO / PAGA / TAMALE / MOLE

After Breakfast, depart to Bolgatanga and stop enroute at Tongo, visit the chief's palace where you will be afforded a traditional welcome. Next stop shall be at Paga where you will have a rare experience of riding a crocodile. These crocodiles are totems or sacred animals that live right in the middle of the village and are harmless.

We will drive about 3km west of Paga to visit Pikworo village which served as a slave collection outpost by Ghanaian traders who sold slaves to the French, the English and the Dutch. With the help of a knowledgeable local guide, history will play vividly before you as you view the wide-open fields, the slave traders watch "tower", the mass grave cemetery and the punishment stone where slaves were chained naked in the hot scorching sun.

We continue on a drive back to Mole National Park.

Meal(s) Included: Breakfast,Dinner

Overnight at Zaina Lodge or Similar

Day 7 MOLE

Discover the true wildlife gem of the Mole National Park as you take a once in a lifetime early morning drive safari. The park is well known for being a great site for birding with over 200 identified bird species, colorful butterflies, and magnificent reptiles.

In the company of your experienced and knowledgeable safari guide, you will enjoy the sights of the untamed but friendly African Bush Elephant, African Buffalo, Olive Baboon, Hyena, Red-flanked Duiker, Roan Antelope, common Warthog, Vervet Monkeys, Hartebeest and the Bushbuck.

In the afternoon, visit Mognori Eco-village which is located about 15km away from the park. Explore the village on a community walk, drumming and dance performance or take a canoe safari on the Mole River.

You will have the opportunity of learning how Shea nuts are collected from indigenous trees and processed into high quality organic Shea butter and the job opportunities this creates for the local women in the community.

Enjoy the rest of the day by the pool which overlooks the Park's waterhole. You can have an icy dip in the cool pool at your Lodge or motel.

Meal(s) Included: Breakfast,Lunch,Dinner

Overnight at Zaina Lodge or Similar

Day 8 MOLE/ KUMASI

After breakfast, we depart for Kumasi. Stop just after the Mole Park to visit the Larabanga Mosque and mystery stone. We will also make a stop at Sumpini village, a unique Dagomba village to explore their culture and way of life.

Arrive in Kumasi; visit the central Market which serves as a major marketing centre for a number of traders from all over the country.

Time permitting see the Okomfo Anokye Sword, an important symbol of Ashanti unity that marks the spot where the Golden Stool is said to have descended from the sky and has been in place for 300 years. Legend says the Ashanti Kingdom would collapse should the sword ever be removed.

Meal(s) Included: Breakfast,Dinner

Overnight at Lancaster Kumasi or Similar

Day 9 KUMASI

Visit Manhyia Palace, the official residence of Ashanti Kings (Asantehene) until 1974, now a museum containing treasured items relating to the Ashanti Kingdom. Enjoy a drive through the city with monuments dedicated to the memory of the great Ashanti people. Tour the National Cultural Center, which features the Prempeh II Jubilee Museum and various studios of the brass makers, potters, and batik makers You may also visit the craft villages in Ashanti – Ahwiaa (the wood carvers' village) and Adanwomase (the Kente weaving village). You will have the opportunity to see how African sculptures are carved, and how the famous Kente cloth is woven using amazing local technology. You will have the opportunity to purchase directly from the artisans.

Enjoy a spectacular cultural performance at the Centre for National Culture and you will be invited to try out your dancing skills.

Meal(s) Included: Breakfast,Dinner

Overnight at Lancaster Kumasi or Similar

Day 10 KUMASI / ASSIN MANSO/ELMINA

Following breakfast, we depart to Elmina in Ghana's Central Region.

This region has had the most significant effect on the lives of Africans in the diaspora. We will pass through small villages and arrive at Assin Manso, the burial site of two former slaves from Jamaica and the US whose remains were reinterred here in August 1998 during Ghana's first Emancipation Day Celebration.

You will see the "Slave River:" where our ancestors were washed before confinement in the slave dungeons to await shipment to the Americas.

Arrive in Elmina and visit the Elmina Castle built by the Portuguese in 1482 and is also known as St. George's Castle. This castle was the first European structure built in Sub-Saharan Africa. The colorful harbor nestled below the Elmina Castle, full of pirogues preparing to go to sea offers one of West Africa's greatest photo opportunities.

Transfer to your hotel

Meal(s) Included: Breakfast,Dinner

Overnight at Coconut Grove Beach Resort or Similar

Day 11 ELMINA & KAKUM

After breakfast, we drive to Kakum National Park; one of West Africa's surviving tropical rain forests. Extending over 360sq km, Kakum is the home to over 40 large mammals and 400 bird species as well as many species of butterflies, flora and fauna. The most popular attraction is the Canopy walkway, which is made up of seven bridges extending 330m, hanging 30m (100 feet) above the forest floor. Choose between a 2 km nature walk through this forest to discover the wide variety of exotic floral species and the medicinal values they offer or take a walk on the canopy walkway 3-hour primary forest guided tour and hike.

Return to the hotel and enjoy the rest of the day at leisure.

Meal(s) Included: Breakfast,Dinner

Overnight at Coconut Grove Beach Resort or Similar

Day 12 ELMINA-CAPE COAST/ ACCRA

After leisure breakfast, and check out, we depart for Accra. En route, visit the Cape Coast Castle which also houses the West African Historical Museum established by the Smithsonian Institute in collaboration with the Ghanaian Government in 1994. Cape Coast Castle is another restored UNESCO World Heritage Site. Proceed to Accra in the afternoon; visit the Osu Street market for souvenirs and later have dinner at a selected restaurant.

This evening you will be transferred to the airport for your onward flight.

Meal(s) Included: Breakfast
Trip Includes:
 Meeting and assistance upon arrival and departure
 Roundtrip airport/hotel transfers
 Hotel accommodation in the listed properties
 Transportation in private vehicle
 Experienced tour guide
 Admission to listed sites
 Meals indicated
Request A Quote