Testimonials
Amazing Time
My husband and I just came back from a trip to Ghana.  Our driver and tour guides Shaibu and George were superb.  They were very knowledgeable and provided us with an authentic cultural travel experience.  They have great customer service skills and were attentive to our needs.  We had an amazing time with them from the time they picked us up from the airport to the drop-off. Lizylisa P.
Amazing Tour!
The tours were amazing! It was my first visit to Ghana and I will never forget it! Our tour guide Naa and our driver Martin are phenomenal!
Cynthia Washington Had A Wonderful Time - 12 Out Of 10 !
Cynthia and Marquis had a wonderful time in Kenya!  She said everything was smooth, and they were taken care of very well.  The trip was amazing.  The driver Jackson was very knowledgeable and went above and beyond.  She gave the trip 12 out of 10!
I have booked several clients with Palace Travel and it is always a pleasure.  I have worked with Lloyd over the years and recently with Sherri.  I am always confident that because of their knowledge and expertise, my clients' travel experiences will exceed their expectations!
I cannot thank you enough!
Customized Tour Of Kenya - (Nexion Travel Group) - Feb 08 ,2023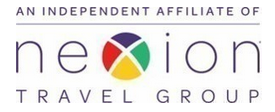 Outstanding Customer Service
I am very happy to report that my clients and I had a great experience in Ghana, and we received excellent customer service from your staff. In my line of work, I use a lot of travel agencies and get different experiences. Your entire staff provided the best customer service I have ever experienced, and everyone was very excited about their job and making sure they went beyond the call of duty. I look forward to recommending this agency to my clients.
I would like to recognize Richard Williams and Brandie Pratt for doing an outstanding job and going beyond the call of duty with the planning and execution of my group trip to Ghana. I hope they will be recognized for their valuable customer service.
Thank you for your advice and all you did to make this trip of a lifetime for my clients, and I will never forget. I look forward to using your agency soon and referral to other agencies.
Cutomized Tour Of Ghana - (Fantastic Journeys) - Jan 15 ,2023
A Wonderful Adventure
I just returned this afternoon from Accra and wanted you to know that we had a fabulous trip. Thank you again for planning our wonderful adventure. Unfortunately the Bakatue festival ended up not happening, but it did not matter at all! We were given plenty of alternative ways to spend our time.  The guides were most helpful and friendly as were the people in Accra. I'm happy to say my tour was all positive!
Enjoyed the Activities
I just wanted to thank you for all of your help planning our trip.  We had a great time in South Africa and really enjoyed the activities that you scheduled for us.  We truly had a great time and couldn't have had this great experience without all of your help.