Ghana (Accra, Akosombo, Tafi Atome, Ho, Wli, Nkwanta, Shari, Mole, Kumasi, )
Ghana Tours: Join us as we explore Ghana's Safari on this 5 Day African Safari Adventure. Highlights of this tour includes; A trip to the capital of Volta Region, Ho, A stop at Shai Hills Game reserves, Akosombo Dam, Wli Waterfall, Hike through the greenery Agumatsa Forest Reserve, Mole National Park and many more.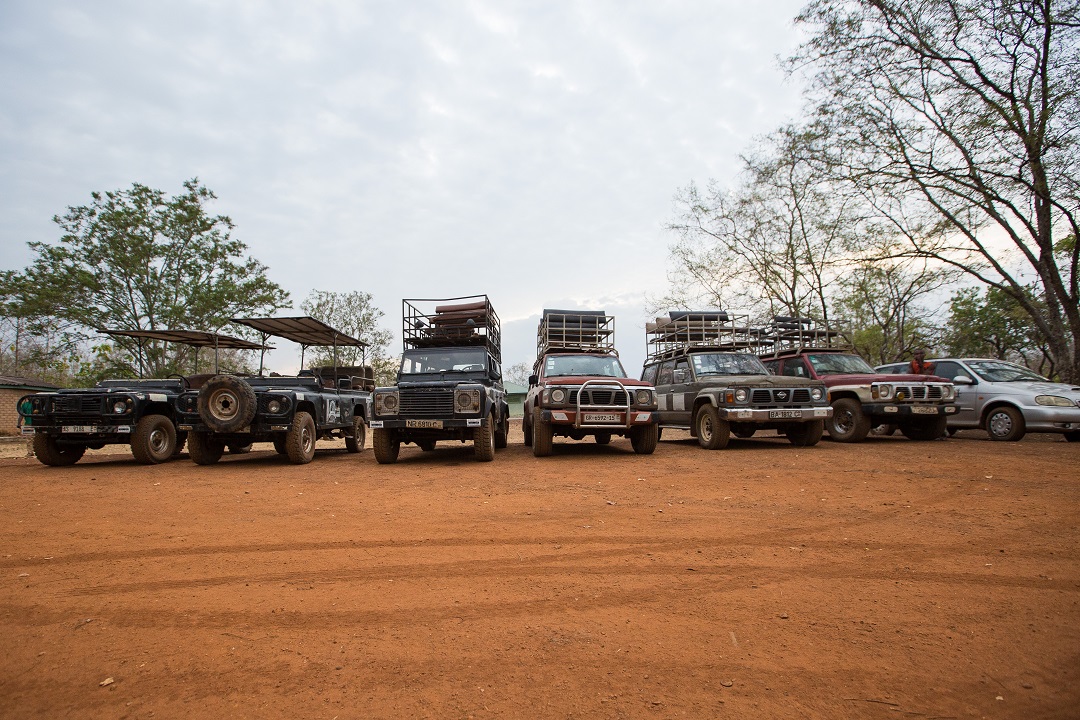 You can control these tabs with mouse and keyboad.
Aria roles are given automatically.
Arrow Key Left : Previous Tab
Arrow Key Right : Next Tab
Home : First Tab
End : Last Tab
Space/Enter : Select Tab
DAY 1: ACCRA – AKOSOMBO – TAFI ATOME – HO

We depart very early for an amazing trip to Ho.We stop at Shai Hills Game Reserve. Continue to Akosombo for an exciting journey to the cradle of Ghana's first source of power, Akosombo dam.

Continue your drive across the Adomic bridge to Ho. Stop at points of interest to Tafi Atome, the home on the playful Mona and Patas monkeys found mostly in a small patch of forests. This small forest has survived fire and human disturbance to thrive as a sanctuary for the monkeys which are regarded as sacred by the villagers and are protected. Arrive in Ho early evening.

Hotel: Chances Hotel

Meal(s): Dinner

DAY 2: HO – WLI – NKWANTA

After early breakfast we check out of the hotel. Our first stop will be at Wli. Hike through the greenery Agumatsa Forest Reserve crossing the same river before reaching the breathtaking Wli waterfalls, the highest waterfall in Ghana. Take a cool icy dip into the waterfall.

We continue to Nkwanta after lunch. Arrive at your hotel in the evening.

Hotel: Kilimanjaro Hotel

Meal(s): Breakfast, Dinner

DAY 3: NKWANTA – SHARI – MOLE

After breakfast we depart to the Mole National Park. En-route visit Shari Village, drive past Kyabobo National Park which lies at the foot of mount Djbobo on the border with Togo to Shari village of the Akyode unreached people group which is cut off from the rest of civilization. Almost all of the villagers are African Traditionalists and rely on fetish priests for "power".

Return after your interaction with the villagers we continue Mole National Park with a brief stop at Tamale. Drive past many Dagomba villages, stopping at points of interest to Mole National Park.

Hotel: Mole Motel

Meal(s): Breakfast, Dinner

DAY 4: MOLE – KUMASI

Enjoy early morning safari before breakfast by trekking. After freshening up and breakfast, depart to Kumasi. Stop at Kintampo Waterfall, one of the highest waterfalls in Bono East of Ghana. Also known as Sanders Falls during the colonial days, it is located on the Pumpum river, a tributary of the Black Volta.

Our final stop will be at Buabeng-Fiema Monkey Santuary. Buabeng-Fiema Monkey Sanctuary is Ghana's most famous example of traditional African conservation. The sanctuary is nestled in between the two villages of Buabeng and Fiema; the sanctuary is home to over 200 Geoffrey's Pied Columbus and 500 Campbell's Mona Monkeys. For more than 150 years the people of Boabeng and Fiema have considered the monkeys sacred. The traditional beliefs in both communities prohibit physical harm to the monkeys. Arrive in Kumasi in the evening.

Hotel: Noda Hotel

Meal(s): Breakfast, Dinner

DAY 5: KUMASI – ACCRA

Morning relaxation. We check out, head to Manhyia Palace for a guided tour. Early afternoon we depart to Accra.

Meal(s)Breakfast
Trip Includes:
Meeting and assistance upon arrival and departure
Hotel transfers
Hotel accommodation in the indicated properties
Transportation in private vehicle
Admission to listed sites
1 bottled water per day
Meals indicated on the itinerary
Request A Quote