Ghana (Accra, Kumasi, Cape Coast, University of Cape Coast, PANAFEST Celebration)
PANAFEST– the Pan-African Historical Theatre Festival is just around the corner! This event is held every two years in Ghana to celebrate the history, culture, and unity of the Ghanaian people. Since its inception in 1992, Panafest themes have reflected the political, social, and economic advancement of Africa. Panafest is held every two years to encourage learning about the history of Africa using traditional arts and culture.
Panafest attracts a diverse assembly of people – ranging from political leaders, eminent personalities, and intellectuals – to entrepreneurs, investors, philanthropists, and vacationers. Central to the celebration are major international performing and visual artists from across Africa.
Highlights of this tour include:
PANAFEST events
Durbar of Chiefs
Authentic cultural experiences in Kumasi
Emancipation Day Celebration at Assin Manso
Slave Castles Tour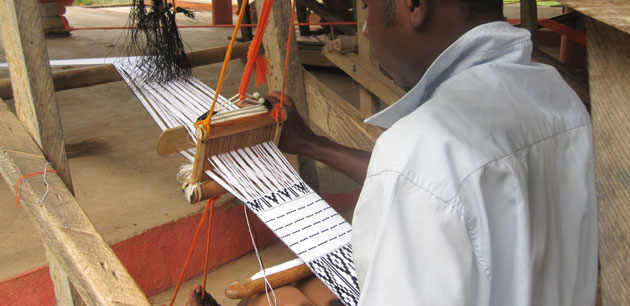 You can control these tabs with mouse and keyboad.
Aria roles are given automatically.
Arrow Key Left : Previous Tab
Arrow Key Right : Next Tab
Home : First Tab
End : Last Tab
Space/Enter : Select Tab
Day 1: ACCRA, GHANA – Monday, July 24, 2023

Upon arrival in Accra – you will be met assisted and transferred to your hotel.

This evening there will be a welcome dinner and orientation including a lecture/discussion on Ghanaian history, culture and customs. Tailors and dressmakers will be in attendance for those interested in custom made African outfits.

Meal(s) Included: Dinner

Overnight at Accra City Hotel or Similar

Day 2: ACCRA – Tuesday, July 25, 2023

After breakfast go on a full-day tour of Accra Highlights will include:

Independence Square, see the enclosed flame of African liberation, which was lit by Dr. Kwame Nkrumah in 1961.
The Kwame Nkrumah Memorial Park is the final resting place of Ghana's first president. Set in attractive gardens, there is an adjoining museum, which contains photos, artifacts, and an insight into Dr. Nkrumah's life. Adjoining the park is the National Cultural Center, which is Ghana's largest outdoor arts and crafts market selling traditional crafts from all over West Africa.
Drive through James Town—one of Accra's older and most historic neighborhoods, where history resides on every corner. Continue through Makola Market,  Ghana's largest open-air market.

Meal(s) Included: Breakfast, Dinner

Overnight at Accra City Hotel or Similar

Day 3: ACCRA, OFFICIAL WELCOME & SHOPPING –Wednesday, July 26, 2023

After breakfast, depart for a scenic drive to a traditional village where you will meet the   Chief, elders, and villagers. Enjoy traditional drumming and dancing and participate in a special celebration where you will receive your Ghanaian name.  Interact with the villagers and experience a typical day in the life of the villagers. Return to Accra where you will spend the rest of the day shopping for crafts, fabrics, carvings, and other great bargains.

Meal(s) Included: Breakfast, Dinner

Overnight at Accra City Hotel or Similar

Day 4: ACCRA/KUMASI – Thursday, July 27, 2023

Depart early morning to Kumasi, the capital of the Ashanti Region. The Ashanti forms the biggest Akan ethnic group in Ghana. For centuries they were the rulers in this region because of their well-organized society. En route stops at Agogo to visit the Hwidiem Waterfalls. Continue to Kumasi arriving late afternoon.   You will visit the Prempreh II Jubilee Museum, named for the former Asantehene (ruler of the Ashanti people). Exhibits include a replica of the famed Golden Stool, which is believed to have descended from the sky and is the spiritual symbol of the Ashanti people.
Check into your hotel for dinner and overnight.

Meal(s) Included: Breakfast, Dinner

Overnight at Golden Tulip Kumasi Hotel or similar

Day 5: KUMASI – Friday, July 28, 2023

Today you will visit Ashanti craft villages. Learn about woodcarving in the village of Ahwiaa, known for the talented craftsmen who fashion royal stools, walking sticks and fertility dolls from wood. You will have the opportunity to purchase a variety of hand-carved items.
Your next stop is the village of Ntonso, where artisan's hand-stamp patterns on cotton cloth to make Adinkra textiles.
Later, visit Bonwire, where the famous Kente cloth is handmade on looms in a time-honored tradition passed down through generations. Observe the Kente weavers creating the traditional Kente cloth.
Late afternoon visit Manhiya Palace, official residence of Ashanti Kings (Asantehene) until 1974, now a museum containing treasured items relating to the Ashanti Kingdom.

Meal(s) Included: Breakfast, Dinner

Overnight at Golden Tulip Kumasi Hotel or similar

Day 6: KUMASI/CAPE COAST – Saturday, July 29, 2023

After breakfast, we will complete the tour of Kumasi before departing late morning for Cape Coast. You will pass through the rich Gold mine town of Obuasi.  You will then stop at Assin Manso, the burial site of two former slaves from the U. S. and Jamaica whose remains were re-interred in August 1998 during Ghana's first Emancipation Day Celebration. You will see the "Slave River" where captured Africans were washed before being confined in the Slave Castles to await shipment to the Americas and the Caribbean.
This evening you will have a guided tour through the ancient town of Elmina. At the harbor you will see the colorful fishing canoes getting ready to go to sea for another night's task of fishing. This is a picture perfect opportunity for the photographers in the group.

Meal(s) Included: Breakfast, Dinner

Overnight at Coconut Grove Beach Resort or similar

Day 7: CAPE COAST – Sunday, July 30, 2023

After breakfast, you will have a choice of the following  two activities:
1. Relax at your hotel pool or take a dip in the ocean
2. Visit Kakum National Park which is one of Ghana's most visited parks. Here you can take a walking tour on the forest floor where you will learn how our ancestors lived in the forest. See birds, butterflies, and perhaps catch a glimpse of the forests over 40 species of mammals including monkeys and the reclusive forest elephant.  The highlight of the visit to Kakum is a walk on the canopy walkway- this is a  1000 foot long , seven-bridge walkway with viewing platforms that reach heights of over 150 feet above ground.
This evening attend any scheduled PANAFEST activities accompanied by your guide.

Meal(s) Included: Breakfast, Dinner

Overnight at Coconut Grove Beach Resort or similar

Day 8: CAPE COAST/UNIVERSITY OF CAPE COAST – Monday, July 31, 2023

This morning you will visit Elmina Castle, originally known as St. George's Castle. This castle was the first European structure built in Sub-Saharan Africa. Explore the grounds and rooms full of haunting history. Stroll down to the beach for a memorial ceremony where each of us will throw bread into the waters in remembrance of our ancestors. A wreath with a candle will be solemnly cast out to sea and a respectful moment of silence will be observed in remembrance of those who died in the middle passage.
This evening you can participate in the "Reverential Night." There will be candle light processions and a vigil to commemorate our ancestors who perished in the slave trade. There will also be a ceremony and re-enactment of the slave passage through the "Door of No Return" at Cape Coast Castle. This will be followed by a midnight declaration of Emancipation Day. This is the highlight of the Panafest celebration.

Meal(s) Included: Breakfast, Dinner

Overnight at Coconut Grove Beach Resort or similar

Day 9: CAPE COAST/EMANCIPATION DAY – Tuesday, August 1, 2023

This morning we will again visit Assin Manso. This was the final transit point for enslaved Africans before being washed and   stored in the slave castles to await shipment to unknown lands
This will be followed by the opening of Emancipation Day Celebration with a Grand Durbar of traditional Chiefs and people of the Central Region. This will be a grand, colorful and spectacular event that showcases the pomp and pageantry of Ghana's traditional rulers, dressed in fine ceremonial traditional clothing adorned in glittering gold jewelry. You will the African rhythm in you as you dance to the beat of the 'fromtomfrom' drums.
The evening is capped off with a farewell dinner at your hotel.

Meal(s) Included: Breakfast, Dinner

Overnight at Coconut Grove Beach Resort or similar

Day 10: ACCRA/DEPART – Wednesday, August 2, 2023

After breakfast, check out of your hotel and say goodbye to your new found friends as you return to Accra. Arrive in Accra early afternoon. Your driver and guide will assist you with last minute shopping including collecting your custom made outfits. You will have a day-room to relax before you are transferred to the airport for your flight home.

Meal(s) Included: Breakfast
Trip Includes:
  Meeting and assistance upon arrival and departure
  Roundtrip airport/hotel transfers
  Hotel accommodation in the listed properties
  Transportation in private vehicle
  Experienced tour guide
  Admission to listed sites
  Meals indicated
Request A Quote