Mali & Burkina Faso (Bamako, Ségou, Sikasso, Bobo Dioulasso, Banfora, Gaoua, Ouagadougou, Tiebele)
Travel from Mali to the fascinating country of Burkina Faso. This tour will offer an excursion across this land-locked nation and among the myriad of ethnic groups. Witness its beautiful landscapes, the work of artisan jewelers, sculptors, weavers and its eye-catching monuments and architecture.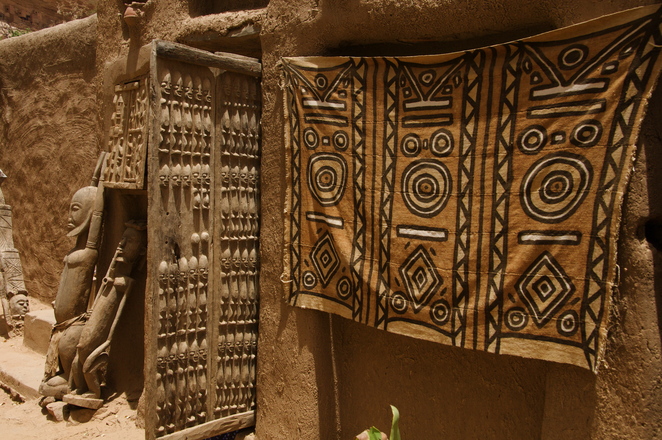 You can control these tabs with mouse and keyboad.
Aria roles are given automatically.
Arrow Key Left : Previous Tab
Arrow Key Right : Next Tab
Home : First Tab
End : Last Tab
Space/Enter : Select Tab
Day 1: Travel from Bamako – Sikasso, Mali

On your way to Burkina, overnight in Sikasso, the fruit basket of Mali. Here you will see the remains of the Tata wall that protected the city against the French colonial army; see the Mamelon, the meeting place of the King, built on an artificial mountain; the tomb of the first king Tieba Traore founder of Kenedougou kingdom and the house of his General.  In the afternoon, you will visit the grotto of Missirikoro where animists and Muslim worship side by side. In Sikasso visit the Senoufo Cultural Center to learn about the rich cultural heritage of Sikasso's majority ethnic group.

Meal(s) Included: Breakfast, Lunch & Dinner

Overnight at Hotel du Cinquantenaire or similar

Day 2: Travel from Sikasso – Bobo Dioualasso, Burkina Faso

After breakfast drive to cross the Mali border to Bobo Dioulasso. Check in hotel then visit of the former capital of Burkina Faso. You will see the old mosque and the old square with its sacred cat fish. See how the local brew is prepared.  This afternoon we will drive to mysterious Koumi, a typical Bobo village. Here, time seems to have stood still for centuries. Sites of interest in Koumi include the young female's' initiation place.  This evening return to Bobo for dinner and overnight.

Meal(s) Included: Breakfast, Lunch & Dinner

Overnight at Hotel Sissiman or similar

Day 3: Bobo Dioualasso – Banfora – Bobo Dioualasso

Today we will travel to Banfora the sugar district.  Here you will see the sugarcane fields and factory. On the way, visit the domes of fabedougou that are natural sculptures, the water fall of Karfiguela with its refreshing natural  swimming pool and picnic area.  This evening return to Bobo for dinner and overnight.

Meal(s) Included: Breakfast, Lunch & Dinner

Overnight at Hotel Sissiman or similar

Day 4: Bobo Dioualasso- Ouagadougou

Drive to Ouagadougou the capital of Burkina Faso (formerly Upper Volta).   You will pass several significant monuments while learning the history of Burkina Faso. In Ouaga, visit the handicraft village where you will see artisans at work from weavers, to sculptors, jewellers and various other artisans.  Visits include the famous Roodwokho market for unique souvenirs.

This evening dinner will be at one of Ouaga's better restaurants where live music accompanies the local dishes.

Meal(s) Included: Breakfast, Lunch & Dinner

Overnight at Bravia Ouagadougou or similar

 Day 5: Ouagadougou – Tiebele –  Ouagadougou

Today you will travel to Tiebele, the stronghold of the Kassena ethnic group.    See the houses with their unique architecture colourfully and intricately painted in traditional designs by the women Kassena women. The meaning of each symbol will be explained. Enter a few of the houses to see the various small compartments.

A special visit to the compound of the chief will be arranged. Tradition lives in Tiebele so be careful of the stones in the kings compound, each representing a human. And do not wear clothing with red colour in Tiebele; this includes (Hats, shirts, dresses, pants or shoes).

Meal(s) Included: Breakfast, Lunch & Dinner

Overnight at Bravia Ouagadougou or similar

Day 6: Ouagadougou – Depart

Today, decide on your excursions and activities with the assistance of your driver and guide.

Possible sites of interest include the Moro Naba's palace (on Fridays only), the National Museum, with its interesting collection of regional clothing, masks, household utensils, ancestral statues and the Musee de la Musique.

This evening you will be transferred to the airport for the onward flight.

Meal(s) Included: Breakfast  & Lunch
Trip Includes:
 Meeting and assistance upon arrival and departure
 Round-trip airport/hotel transfers
 Hotel accommodation in the indicated properties
 Transportation in private vehicle
 Experienced tour guide
 Admission to listed sites
 Meals indicated
Request A Quote