Ghana (Accra, Kumasi, Assin Manso, Cape Coast, Kakum) [October 16 to 24, 2022]
Explore Ghana's rich culture and history, including visits to the museums in Accra, Kumasi, and Cape Coast. Also experience village life in Ghana. Fantastic Journeys Ghana offers the perfect combination of history and culture. Visit the ancient capital of Axim, with its impressive 15th-century Portuguese castle, and explore the world's oldest city — Elmina, the former center for the slave trade. Join us on an unforgettable journey into Africa's glorious past!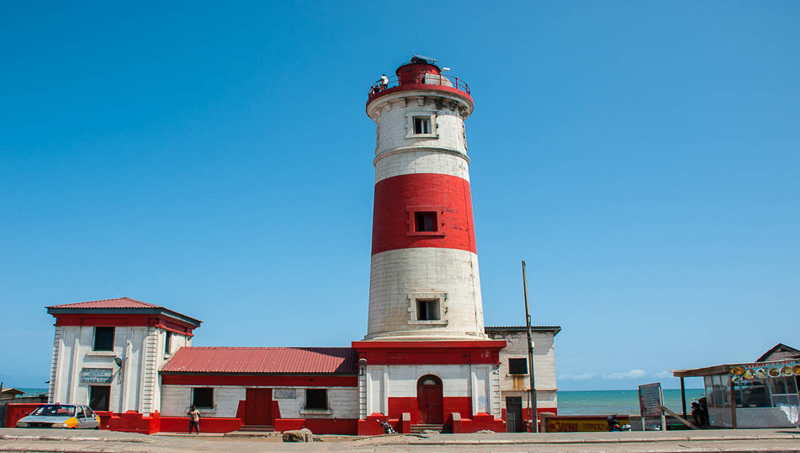 You can control these tabs with mouse and keyboad.
Aria roles are given automatically.
Arrow Key Left : Previous Tab
Arrow Key Right : Next Tab
Home : First Tab
End : Last Tab
Space/Enter : Select Tab
Day 1: DEPART USA – Sunday, 10/16/2022

Depart JFK on an overnight flight to Ghana

Day 2: ARRIVE IN ACCRA, GHANA – Monday, 10/17/2022

AKWAABAA!!! A WARM WELCOME TO GHANA!!!

You arrive at Kotoka International Airport, Accra, Ghana. Accra is situated on the Gold Coast of Western Africa. This is the start of what will be an amazing journey that will live with you forever. After passing through immigration, you proceed to collect your luggage before heading to customs. You will be met just outside of customs and transferred to your hotel in our private air-conditioned vehicle. Once you have checked in, our expert cultural guide, who will be accompanying you for the duration of your tour, will offer you Akwaaba (Welcome) and brief you on the exciting activities that await you here in Ghana.

Meal(s) Included: Welcome Refreshments

Hotel: Labadi Beach Hotel

Day 3: EXPLORE ACCRA HISTORIC & CULTURAL SITES – Tuesday, 10/18/2022

Experience the bustling city of Accra today which is a blend of modern buildings and old structures that existed during colonial times. This 120-year-old city has a number of historical things to offer as we embark on another full day exploring the old and new Accra. We will first visit the W.E.B. DuBois former home, now a museum and Center for the study of Pan Africanism.

We will then make a stop at the Independence Arch & Black Star Square on our way to visit the Kwame Nkrumah Memorial Park.

We continue to the Arts and Crafts Bazaar where you will find all kinds of African products from beads, crafts, cloth, etc., and have the opportunity of having brief drumming lessons.

Following lunch at the Abajo Café, we will make a stop at Makola, the biggest open market in Accra where you can purchase colorful African Fabrics. We will pass by the seamstress who will take our measurements for custom-made African dresses.

We end our day's exploration at one of the historic neighborhoods in Accra- Jamestown community. Best known for its lighthouses (the first of which was constructed in 1875 by the British) as a navigational aid for trading vessels sailing through the Gulf of Guinea. The original structure was ruined; however, a larger and more improved lighthouse completed in 1921 is still functioning today. James Town is also known as Ghana's boxing incubator, the home of Africa's most accomplished boxer, Azumah Nelson. You will also visit "Brazil House" and learn about the seven Afro-Brazilian families who returned to settle in James Town in 1836 after slavery was abolished in Brazil.

Return to your hotel to briefly freshen up for a welcome dinner.

Meal(s): Breakfast, Dinner

Hotel: Labadi Beach Hotel

Day 4: KUMASI – CRAFT VILLAGES – Wednesday, 10/19/2022

After breakfast, drive through the forest zone to Kumasi, the seat of the Ashanti Empire to explore the legends of the famous Ashantis, whose legacies are still evident today.

Arrive at Kumasi late afternoon and visit Manhyia Palace, the official residence of Ashanti Kings (Asantehene) until 1974, now a museum containing treasured items relating to the Ashanti Kingdom.

Time permitting, we shall visit the nearby Okomfo Anokye Sword site, an important symbol of Ashanti unity that marks the spot where the Golden Stool "descended from the sky" and has been in place for 300 years. Legend says the Ashanti Kingdom would collapse should the sword ever be removed.

Transfer to your hotel for your overnight stay; evening at leisure.

Meal(s): Breakfast & Dinner

Hotel: Golden Tulip Kumasi

Day 5: EXPLORING THE CULTURE & HISTORY OF KUMASI – Thursday, 10/20/2022

After a refreshing night, we'll spend the day in and around Kumasi, visiting some of the craft villages of the surrounding lush countryside. First, we visit the Manhyia Palace, the official residence of Ashanti Kings (Asantehene) until 1974, now a museum containing treasured items relating to the Ashanti Kingdom.

Enjoy lunch at the Ike's Café before our visit to the Ntonso Adinkra Village. At Ntonso, the Artisans hand-stamp patterns on a cotton cloth to make Adinkra textiles. Black-on-Black and Black-on-Red Adinkra Cloth is worn for funerals and other solemn occasions; learn how the Black Dye is made in the village from the bark of trees and creates your own Adinkra sash to take home. You may also purchase large pieces of the Adinkra Cloth handmade in the village.

We continue to Adanwomase Kente Village where we'll see how the famous Kente cloth is handmade on looms in a time-honored tradition passed down through generations. See the Kente styles and the opportunity to make purchases. We will pay a courtesy call to the paramount chief of this community, where we will receive a ceremonial welcome and a new Ghanaian name after a traditional Ghanaian naming ceremony wearing authentic Kente Cloth.

We cannot miss the Cocoa farm experience to learn how cocoa is grown and harvested in Ghana.

Dinner will be at Ike's Café.

Meal(s): Breakfast & Dinner

Hotel: Golden Tulip Kumasi

Day 6: KUMASI – ASSIN MANSO – CAPE COAST – Friday, 10/21/2022

Following breakfast, we depart to Cape Coast in Ghana's Central Region.

This region has had the most significant effect on the lives of Africans in the diaspora. We will pass through small villages and arrive at Assin Manso, the burial site of two former slaves from Jamaica and the US whose remains were reinterred here in August 1998 during Ghana's first Emancipation Day Celebration.

You will see the "Slave River:" where our ancestors were washed before confinement in the slave dungeons to await shipment to the Americas.

Arrive in Elmina and visit the Elmina Castle built by the Portuguese in 1482 and is also known as St. George's Castle. This castle was the first European structure built in Sub-Saharan Africa. The colorful harbor nestled below the Elmina Castle, full of pirogues preparing to go to the sea offers one of West Africa's greatest photo opportunities.

Transfer to your hotel. Enjoy dinner with a cultural performance.

Meal(s): Breakfast & Dinner

Hotel: Ridge Royal Hotel

Day 7: CAPE COAST & ITS VICINITY – Saturday, 10/22/2022

Following a leisure breakfast, visit the Kakum National Park. Kakum is one of Ghana's most famous parks. Take a brief walking tour on the forest floor; see birds, butterflies and perhaps catch a glimpse of the forests of over 40 species of mammals including monkeys and the reclusive forest elephant. Proceed to the canopy walk. Kakum is home to Africa's only aerial walkway through the tree canopy, a 1000-foot-long and seven-bridge walkway with viewing platforms that reach heights of over 150 feet above the ground.

After lunch, we drive a short distance to Elmina for "Fihankra", a ceremony that seeks to reconnect people of African descent, who have been lost due to the transatlantic slave trade, to the motherland. This ceremony reconnects returnees with the cultural and spiritual ties that had been denied them for centuries. The final part of Fihankra includes a naming ceremony.

This evening we will enjoy dinner at the Oasis Beach Resort.

Meal(s): Breakfast & Dinner

Hotel: Ridge Royal Hotel

Day 8: CAPE COAST – KAKUM NATIONAL PARK – ACCRA – Sunday, 10/23/2022

After breakfast and check-out, we depart for Accra. En route, we drive to the Cape Coast Castle. History will unfold the story of the slave trade which the impact is still felt beyond the shores of Africa today. Visit the Cape Coast Castle built by the Swedes in 1653 and was later taken over by the British. This castle also houses the West African Historical Museum established by the Smithsonian Institute in collaboration with the Ghanaian Government in 1994.

Continue to Accra arriving early afternoon. The rest of the day will be at leisure. You may want to enjoy the stunning nightlife in Accra after the farewell dinner at a local restaurant outside your hotel.

Meal(s): Breakfast & Dinner

Hotel: Labadi Beach Hotel

Day 9: ACCRA – DEPART – Monday, 10/24/2022

Enjoy the morning at leisure. With the assistance of your guide and driver, you may decide on other activities you may want to do or go on a last-minute shopping tour at the Accra Arts and Crafts Centre for some authentic African fabrics, crafts, arts and wear.

You will be transferred to the airport in time for your onward flight.

Meal(s): Breakfast
Trip Includes:
Economy Class Airfare from New York
Meeting and assistance upon arrival and departure
Round-trip airport/hotel transfers
Hotel accommodation in the indicated properties
Transportation in private vehicle
Experienced tour guide
Meals indicated (Breakfast daily & 6 Dinners)
Bottled water while on tour
Admission to listed sites & activities
Assistance with visa application
Request A Quote