Nigeria (Badagry, Abeokut, Ibadan, Oshogbo, Benin City)
Visit the main commercial metropolis of Lagos, embark on a tour of the city, including the Badagry Heritage Museum, and see a cultural dance/drama performance at Oaks Garden Cultural Center in Alimosho on this 6-day tour of Nigeria. Visit the UNESCO World Heritage site Oxun Shrine in Oshogbo. You will also see the cradle of creation, Ile Ife, and the Kalakuta Republic museum, which will focus on the life of famed Afrobeat musician Fela Kuti.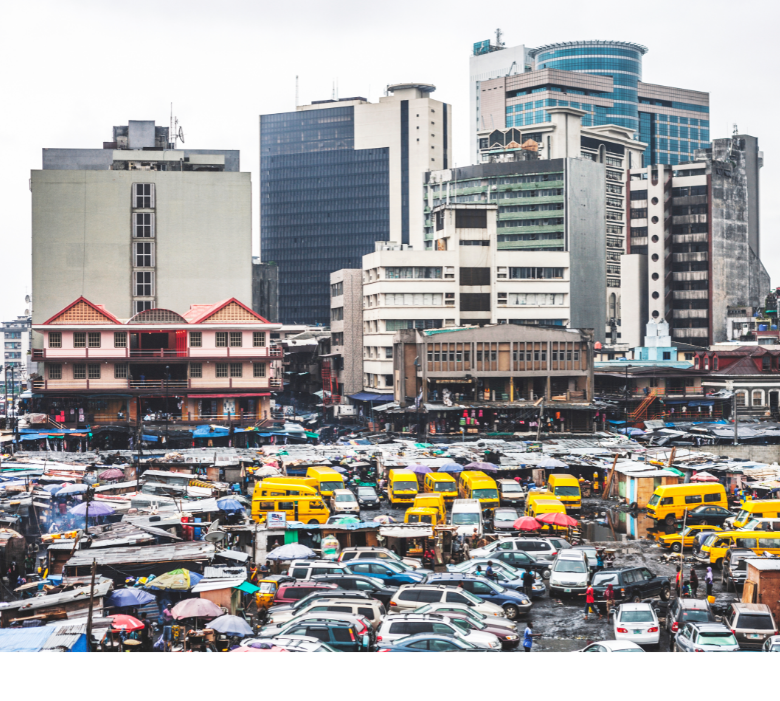 You can control these tabs with mouse and keyboad.
Aria roles are given automatically.
Arrow Key Left : Previous Tab
Arrow Key Right : Next Tab
Home : First Tab
End : Last Tab
Space/Enter : Select Tab
DAY 1: ARRIVE LAGOS, NIGERIA

On arrival in Lagos, you are met by our local representative and transferred to your hotel. After check-in proceed on an evening outing for dinner at the Terra Kulture restaurant. Return to your hotel after outing. Rest of evening at leisure.

Overnight at : Eko Hotel or Similar

DAY 2: LAGOS – BADAGRY – ABEOKUTA

Following a refreshing night and a good breakfast, we depart the hotel for a day trip to Badagry, which is about 2 hours' drive west of Lagos at the Benin Republic border. Dotted along the Atlantic coast, Badagry, was a slave trading port during the infamous trans-Atlantic slave trade era and the first mission post during the advent of Christian missionaries in Nigeria. On arrival, embark on a tour of the city, visiting the Badagry Heritage Museum, Seriki Abbas compound (slave baracoons) and the Gberefu beach (which was a slave embarkation point). We drive back to Lagos and visit Oaks Garden Cultural Center at Alimosho to witness a cultural dance /drama performance. Return to the hotel. Dinner and evening at leisure.

Meal(s) Included: Breakfast and Dinner

Overnight at Park Inn by Radisson

DAY 3: ABEOKUTA – IBADAN – OSHOGBO

After breakfast depart for Oshogbo, the main city of Osun State located in the farming region where yams, cassava, grain, cotoon and tobacco are grown. On arrival, embark on a tour of this significant town popularly known as the venue for the annual festival along the River Oxun. The festival is centered around the sacred grove of the river goddess Oxun, which is a UNESCO World Heritage Site. The dense forest of the Oxun Sacred Grove is one of the last remnants of primary high forest in southern Nigeria. Regarded as the abode of the goddess of fertility Oxun, one of the pantheons of Yoruba gods, the landscape of the grove and its meandering river is dotted with sanctuaries and shrines, sculptures and art works in honor of Oxun and other deities. The sacred grove is seen as a symbol of identity for all Yoruba people. It testifies to the once widespread practice of establishing sacred groves outside all settlements. After lunch (on your own account), visit the national museum and historical sites at Ile-Ife. According to the Yoruba people, Ife is where the founding deities Oduduwa and Obatala began the creation of the world, as directed by the paramount Deity Olodumare. Return to hotel and enjoy the rest of the evening at leisure.

Meal(s) Included: Breakfast and Dinner

Overtnight at Ideal Nest Hotel

DAY 4: OSHOGBO-BENIN-CITY

After breakfast, depart for Benin City. En-route, visit the ancient Oba's (King) palace and museum at Owo. On arrival, check-in at your hotel, then proceed on a tour of the city including Benin museum with a large collection of ancient Benin artefacts, Oba's palace, Benin Heritage Center, Igun quarters of ancient guild of bronze casters, etc. Return to your hotel after the tour. The rest of the day is at leisure.

Meal(s) Included: Breakfast and Dinner

Overnight at Protea Hotel by Marriot

DAY 5: BENIN-CITY – LAGOS

After breakfast, complete the tour of the city before departing for Lagos. On arrival in Lagos, proceed to visit the Kalakuta Republic museum —highlighting the life of legendary Afro beat musician Fela Kuti—in Lagos with a private guide. Opened in 2012, the property served as Kuti's residence from the 1970s until his 1997 death. Fela is buried in a mausoleum on the grounds. See his preserved bedroom as well as other artifacts and exhibits pertaining to his life throughout the space. There's also an onsite gift shop and a rooftop bar where you can savor a cocktail (own expense) while reflecting on Kuti's many musical contributions. Right from the minute you step into the Kalakuta Museum grounds, first on the left is the Mausoleum where the late Afro beat Legend was buried. Then from there you find the main entrance, leading to the ground floor of the Museum; here you find Televisions showing clips of late Fela on stage during his lifetime. On the ground floor you will find the souvenir shop filled with memorabilia of the late Fela, from T-shirts to gift items and CD compilations of Fela's music. Then up the stairs to the second floor which holds his bedroom, his clothes worn during his tours and stage performances, awards and more pictures of him, his families, and his many wives (27). From here you get to the last floor which is an open Roof Top bar. Here you can soak up the sun while having your lunch with Fela's music playing in the background. Continue to the New 'Africa shrine' to catch live performance by Femi Anikulapo- Kuti & the Positive Force. (Optional: Sundays only). Return to your hotel after outing.

Meal(s) Included: Breakfast and Dinner

Overnight at Eko Hotel or Similar

DAY 6: LAGOS – DEPARTURE

Day at leisure. You will be transferred to the airport in time for your onward flight. Optional: Following a sumptuous breakfast, we depart the hotel for a city tour of Lagos with stopovers at the Museum, Freedom Park, Brazilian Quarters, Eko Atlantic city, Tinubu square, Nike Art Gallery and Isale Eko the old section of the city, promises an exciting sightseeing tour. Lunch (on your own account) is at a city restaurant serving local cuisine. During the tour, arrangement is made for shopping at a mall and Lekki Craft Market. Return to hotel after the tour to prepare for your transfer to the airport for your onward flight.

Meal(s) Included: Breakfast

In-flight
Trip Includes:
· Meeting and assistance upon arrival and departure
· Round-trip airport/hotel transfers
· Hotel accommodation in the indicated properties
· Transportation in private vehicle
· Experienced cultural tour guide
· Meals (Breakfast and 4 Dinners)
· Admission to listed sites
· Assistance with visa application
Request A Quote