On this magical tour, explore these island gems off the west coast of Africa. Relax in the sand and sun, visit national parks and reserves, spot the local birds and other wildlife, you can even go snorkeling or diving!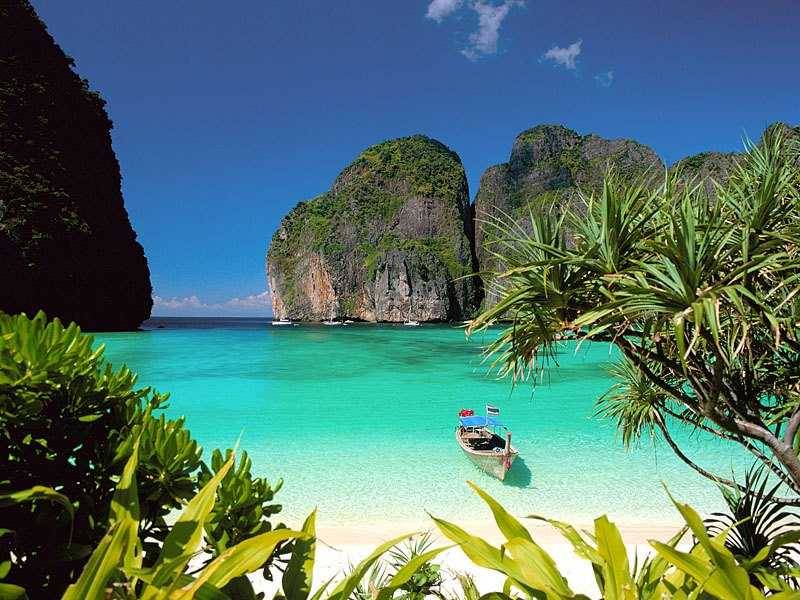 You can control these tabs with mouse and keyboad.
Aria roles are given automatically.
Arrow Key Left : Previous Tab
Arrow Key Right : Next Tab
Home : First Tab
End : Last Tab
Space/Enter : Select Tab
Day 1: São Tomé, São Tomé

Arrive São Tomé; meet assist and transfer to Hotel.
Meal(s) Included: No
Overnight at Omali Lodge Luxury Hotel or Similar

Day 2: São Tomé

Today, visit the volcanic crater deep in the forest of Ôbo National Park. Optional tours include:

São Tomé City Tour including visits to the old city centre with its colonial era architecture and the vibrant Mercado Central.
Bom Sucesso Botanical Garden with its abundance of flora, including over 100 varieties of orchids, and fauna.
Hike in Ôbo National Park which is the site of the old cocoa plantation, Roça Bombaim, which is now a hostel. Explore the Santomean rainforest and bath and have a picnic at the Formoso Cascade waterfall.
Take a Sea Turtle Night Patrol with the eco-guides on their nightly patrols of the beach to ensure the protection of the sea turtles as they crawl ashore to nest. Between October and April, five species can be seen on the island: the green turtle, the leatherback, the olive riddley, the hawksbill and the caouanne.
Participate in Bird-watching Expeditions on São Tomé, which is a bird-watchers delight with its 143 bird species. Some are rare endemic species like the São Tomé short tail, São Tomé giant sun bird, and São Tomé fiscal shrike may sometimes be seen.

Meal(s) Included: Breakfast, Lunch, Dinner
Overnight at Omali Lodge Luxury Hotel or Similar

Day 3: Príncipe

Fly to Príncipe airport where you will be met, assisted and transferred to the hotel.
Meal(s) Included: Breakfast, Lunch, Dinner
Overnight at Bom Bom Island Resort or Similar

Day 4: Príncipe

Relax and enjoy this great island. Optional tours include:

Santo Antonio City Tour is a photographer's dream with its rustic colonial Portuguese architecture. Enjoy the warm, friendly atmosphere of the town as you stroll through its streets, visit the fish and fresh produce markets, and step into some of the old shops with their assorted goods and trinkets.
Hiking on Bom Bom Island. Discover its beautiful rock pools with their own ecosystems varying from one pool to the next, or go on a leisurely hike through the forest to experience the sounds of the jungle and catch glimpses of a Mona monkey or the African grey parrot.
Go Diving & Snorkelling  and discover the underwater world of São Tomé and Príncipe, both ancient volcanic islands, are home to some of the world's most spectacular rock formations, above and below the waterline. With drop-offs of over 35 metres, overhangs and cascading boulders.

Meal(s) Included: Breakfast, Lunch, Dinner
Overnight at Bom Bom Island Resort or Similar

Day 5: Príncipe

Continue the tour of Príncipe.
Meal(s) Included: Breakfast, Lunch, Dinner
Overnight at Bom Bom Island Resort or Similar

Day 6: Príncipe

Continue the tour of Príncipe.
Meal(s) Included: Breakfast, Lunch, Dinner
Overnight at Bom Bom Island Resort or Similar

Day 7: São Tomé

Transfer to the airport for your flight to Sao Tome where you are met, assisted and transferred to your lodge. Spend the rest of the day exploring the island or relaxing by the pool.
Meal(s) Included: Breakfast, Lunch, Dinner
Overnight at Omali Lodge Luxury Hotel or Similar

Day 8: Departure

Transfer to the airport for your departure flight.
Meal(s) Included: Breakfast
Trip Includes:
Meeting and assistance upon arrival and departure
Roundtrip airport/hotel transfers
Hotel accommodation in the listed properties
Transportation in private vehicle
Experienced tour guide
Admission to listed sites
Meals indicated
Request A Quote