Niger (Naimey, Agadez, Timia, Tuaregs)
Join us explore the Aïr Mountains of Niger on this 8 Day Tour of Niger and experience the culture and history of the people of Tuareg. Highlights of this tour includes; Agadez, Tuareg, Timia, Aïr Mountains and many more.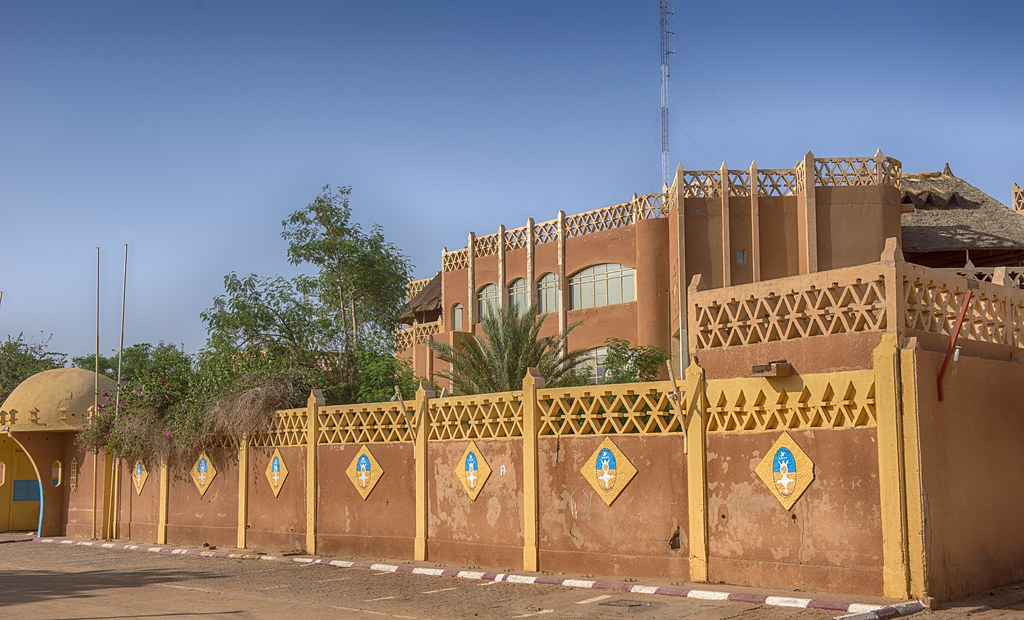 You can control these tabs with mouse and keyboad.
Aria roles are given automatically.
Arrow Key Left : Previous Tab
Arrow Key Right : Next Tab
Home : First Tab
End : Last Tab
Space/Enter : Select Tab
DAY 1: ARRIVAL – NIAMEY, NIGER

International flight arrives in Niamey, you are met and transferred to your hotel. Tour orientation and Overnight in Niamey.

Hotel: Grand Hotel Niamey or similar

Meals included: none

DAY 2: NIAMEY – AGADEZ BY FLIGHT

After Breakfast, you are transferred to the airport in the morning for your flight from Niamey to Agadez. Upon arrival, you are met and be either transferred to your hotel or directly start city tour of Agadez.

Agadez is the capital of Agadez Region, it lies in the Sahara desert, and is also the capital of Aïr, one of the traditional Tuareg–Berber federations. The historic centre of the town has been designated a World Heritage Site by UNESCO. The city of Agadez is an important city of salt caravans as it is located between The Sahel and Saharan region. In downtown you will visit an imposing Mosque, an UNESCO World Heritage Site.

Heinrich Barth who went to Agadez in 1850 still has his house there. The city is also known for its craft center, Tuareg Jewels, sword, and wood objects. Visit the central market, the old city, the mosque, the Sultanate for an audience. Go out to visit livestock market, place of exchange between Tuareg caravan traders. Have lunch at your hotel and the dinner will be at the Italian Restaurant located in downtown. Overnight in Agadez.

Hotel: Hotel de la Paix

Meals Included: Breakfast, Lunch, and Dinner

DAY 3: AGADEZ – TIMIA 220 Km

After breakfast, on the road to Aïr, we drive through Aouderas oasis to Timia nice Oasis in the heart of Aïr mountains known for their gardens and palm grove. Timia is a small town in northern Niger located at an oasis in the Air Mountains.

Hotel: Auberge in Timia

Meals Included: Breakfast, Lunch, and Dinner

DAY 4 & 5: IN COMMUNION WITH THE TUAREGS

By Touareg custom, one should take good care of one's host as a permanent family member. Timia is known for a seasonal waterfall, a former French fort and the nearby ruined town of Assodé and fruit trees, an unusual sight in the Saharan regions. Here you will meet and interact with Tuaregs, have tee, and entertain with them during 2 full days.

In the afternoon with the town young men, you will be influenced by cultural activities – such as sound of inzad guitar (one rope guitar), Tuareg performance – which will allow you to know Tuareg people.

Hotel: Auberge in Timia

Meals Included: Breakfast, Lunch, and Dinner

DAY 6: TIMIA – AGADEZ

Breakfast and proceed from Timia back to Agadez via El Mekki sightseeing en route pastoral wells. Upon arrival in Agadez, if time permits, complete city tour of Agadez. Overnight in Agadez.

Hotel: Hotel de la Paix

Meal: Breakfast

DAY 7: AGADEZ – NIAMEY

You are transferred to the airport and fly back to Niamey. Depending on arrival time, if time permits city tour of Niamey or just walk along the Niger Riverbank in the afternoon.

Hotel: Grand Hotel Niamey or similar

Meals Included: Breakfast, Lunch & Dinner

DAY 8: NIAMEY – DEPARTURE

Breakfast and depending on your flight schedule, you may do a city tour of Niamey in the morning including the National Museum, the large city market, and the artisans' village Wadata. Be transferred to the airport in the afternoon

Meals Included: Breakfast
Trip Includes:
Roundtrip airport/hotel transfers
Hotel & Auberge accommodation
Transportation in private vehicle
Internal flight Niamey – Agadez – Niamey
Experienced English-speaking tour guide
Admission to listed sites, mineral water, Chef
Meals indicated, full board Pension out of Niamey and Bed and Breakfast in Niamey
Security
Request A Quote