Visit Pink Lake, one of the most popular site in Senegal, and experience the village culture surrounding it. The salt and other minerals in the lake give it the pink hue that makes it such a spectacular sight!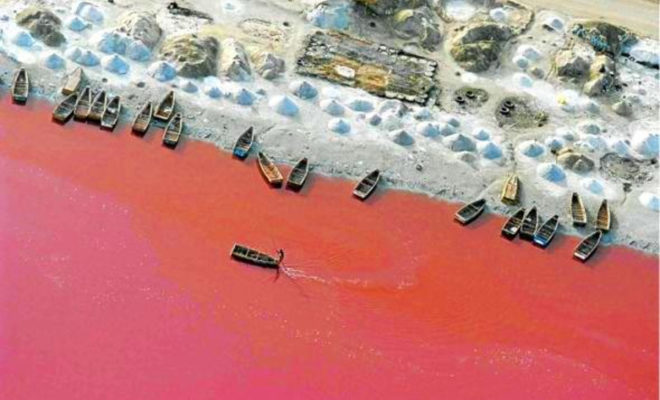 You can control these tabs with mouse and keyboad.
Aria roles are given automatically.
Arrow Key Left : Previous Tab
Arrow Key Right : Next Tab
Home : First Tab
End : Last Tab
Space/Enter : Select Tab
Day 1 Pink Lake

Visit Pink Lake about 20 miles north of Dakar, one of the most popular sites in Senegal, famous for its naturally pink water. Continue to Fulani villages and interact with locals. Lunch. On to Cayar, a fishing village, to see the day's catch.
Meal(s) Included: No
Trip Includes:
Transportation in private vehicle
Experienced tour guide
Admission to listed sites
Request A Quote