Côte d'Ivoire (Abidjan, Abengourou, Yamoussoukro)
Côte d'Ivoire Tours: Côte d'Ivoire is the place to visit if you want to experience really West African villages, beaches, and take amazing photos of African nature in its safaris. Join us on this 5 Day tour of Côte d'Ivoire. Highlights of this tour include; Abengourou in the Indénié Kingdom, a visit to the fetish priest (Komian), a tour of the village of Aniassué where you will see the witch doctors' ceremonies and the fetish dance and many other activities.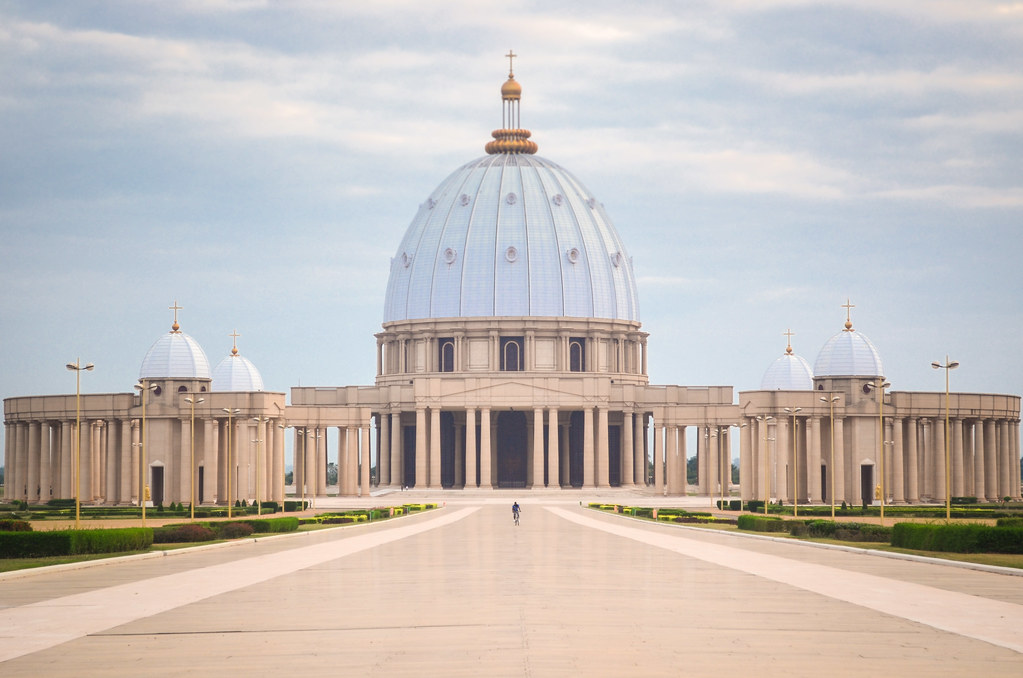 You can control these tabs with mouse and keyboad.
Aria roles are given automatically.
Arrow Key Left : Previous Tab
Arrow Key Right : Next Tab
Home : First Tab
End : Last Tab
Space/Enter : Select Tab
DAY 1: ARRIVE ABIDJAN

Upon arrival at the airport and after completion of immigration formalities and baggage reclaim, you will be met at the arrival hall by our expert tour guide and transferred to your hotel.

Activities for today will depend on your flight arrival time.

Hotel: Azalai Abidjan

DAY 2: ABIDJAN – ABENGOUROU

After breakfast and check out, you depart to Abengourou in the Indénié Kingdom. Enroute, you will stop at places of interest including a visit to the fetish priest (Komian), tour of the village of Aniassué where you will see the witch doctors' ceremonies and the fetish dance.

Arrive Abengourou and check into your hotel. Later travel to Niablé to visit king Nanan Kouao, followed by a tour of the nearby cocoa plantation.

Hotel: Hotel Royaume

Meals included: Breakfast, Dinner

DAY 3: ABENGOUROU – YAMOUSSOUKRO

After breakfast, we head to Yamoussoukro, the political capital of the country. We stop in Bongouanou to visit the lake with sacred fish. Next we visit the king of Moronou and his court. We will also take part in a traditional Ahossi dance.

Have lunch then continue to Yamoussoukro. After check in, we will start our city tour including the Basilica "Notre dame de la Paix" one of the world's largest. Continue the tour of the city before returning to your hotel.

Hotel: Hotel President

Meals included: Breakfast, Dinner

DAY 4: YAMOUSSOUKRO – ABIDJAN

This morning, we drive to Kondaya Okro, the village of Baule weavers. Meet the chief of the village. Visit the Baule families before proceeding to the sacred forest. You will also see the Kpekple and Baule masks.

Return to Yamoussoukro for lunch. Late afternoon drive back to Abidjan.

Dinner at the hotel.

Hotel: Azalai Abidjan

Meals included: Breakfast & Dinner

DAY 5: ABIDJAN – DEPART

Time permitting, visit "the Fanico" after breakfast. The "Fanico" are "washer men" that jump together in the middle of a stream to wash clothes. This is done solely by men. They work all day every day, frantically rubbing garments on huge stones held in place by old car vehicle tires then spreading the clothes over rocks and grass in a large drying area. Despite the look of confusion, they never get their clients clothes mixed or missing.

You will be transferred to the airport in time for your onward flight.

Meals included: Breakfast
Trip Includes:
Meeting and assistance upon arrival and departure
Round-trip airport/hotel transfers
Hotel accommodation in the indicated properties
Transportation in private vehicle
Experienced tour guide
Meals indicated
Admission to listed sites
Assistance with visa application
Request A Quote