Togo (Lome, Lake Togo, Kloto, Voodoo Ceremony, Sio River)
Discover Togo, a West African country on the Gulf of Guinea, is known for its palm-lined beaches and hilltop villages on this 7 Day tour. Highlights of this tour include; Cruise on Lake Togo to Togoville, Kloto Tour, Voodoo Ceremony, Sio River and many more.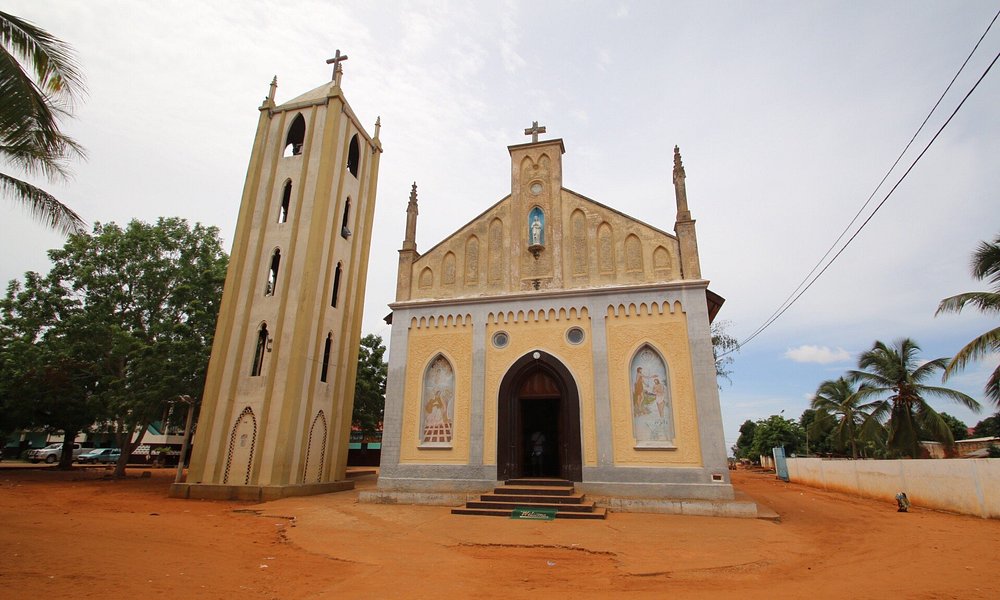 You can control these tabs with mouse and keyboad.
Aria roles are given automatically.
Arrow Key Left : Previous Tab
Arrow Key Right : Next Tab
Home : First Tab
End : Last Tab
Space/Enter : Select Tab
Day 1: Lomé, Togo

Arrive Lomé; meet assist and transfer to Hotel.

Meal(s) Included: No

Overnight at Onomo Hotel or Similar

Day 2: Lake Togo

Depart from Lome and drive through coconut plantations to Agbodrafo. Visit the ancient slave dungeons then continue to Pedakondji fishermen's village. Arrive at Pedakondji, experience the people's daily activities then continue to Glidji, the spiritual capital of the Guin Group.
In Glidji, visit the shrines, meet the chief priest of the sacred forest and learn about the ceremony of the raising of the sacred stone. Travel to Sewatrsikope and cruise on Lake Togo to Togoville.
On arrival in Togoville, visit the ancient German Cathedral, the traditional museum of the King of Togoville, and receive a welcome by the the king and his court. Cruise back to Sewatsikope, then drive to the hotel in Lomé.

Meal(s) Included: Breakfast

Overnight at Onomo Hotel or Similar

Day 3: Kloto Tour

Depart from Lome for Kpalime. En route, visit funerary monuments, typical villages and markets, and a bush school (if it is a school day). The tour continues to the foot of Mount Agou, the peak of Togo, and coffee and cocoa plantations. On arrival in Kpailime, visit the Kloto Craft Center to observe the designing of batik, macrame and ceramic.
Drive to the "Campement", an ancient German sanatorium at the top of Mount Kloto. Return to Kpalime for lunch. Witness "Akpesse" folkdance in a village in the real Ewe tradition before, returning to Lome for overnight.

Meal(s) Included: Breakfast

Overnight at Onomo Hotel or Similar

Day 4: Voodoo Ceremony

After breakfast, depart Lome to visit a voodoo village. On arrival in the village, receive a warm welcome and observe libation by the chief priest, the Hounon.  Witness a real voodoo ceremony in which participants get into a trance at the rhythm of drums and ritual songs. Return to Lomé for dinner and overnight.

Meal(s) Included: Breakfast

Overnight at Onomo Hotel or Similar

Day 5: Sio River

Depart from Lome for Dzagle village. On arrival in Dzagle, visit funerary monuments and the fetish tree. Continue to the Yogon village. Meet with the chief and his court and converse with them.
After leaving the chief's palace travel through the fields to Lebe village. Stroll down the Sio river and enjoy a romantic cruise to Devego village. Return to Lome for dinner and overnight.

Meal(s) Included: Breakfast

Overnight at Onomo Hotel or Similar

Day 6: Beach / Relax / Leisure

Today, decide on your activities with the assistance of your driver and guide.

Meal(s) Included: Breakfast

Overnight at Onomo Hotel or Similar

Day 7 Leisure / Departure

Day at leisure before departure flight.

Meal(s) Included: Breakfast
Trip Includes:
Meeting and assistance upon arrival and departure
Roundtrip airport/hotel transfers
Hotel accommodation in the listed properties
Transportation in private vehicle
Experienced tour guide
Admission to listed sites
Meals indicated
Request A Quote