Senegal (Dakar, Goree Island, Pink Lake, St Louis, Touba)
The Dakar Biennale (Dak'Art festival) is a major contemporary art exhibition that takes place once every two years in Dakar, Senegal. Join us for this amazing display of talent from across Africa, alongside the world-renowned St. Louis Jazz Festival; with Jazz Musicians from around the world in Saint Louis, Senegal, a town bursting with French colonial charm. Visit Dakar, Senegal's Capital City, with its vibrant markets, historical museums, the famous Goree Island, a UNESCO World Heritage Site and home to 'The Door of no Return" and the curiously colored Pink Lake.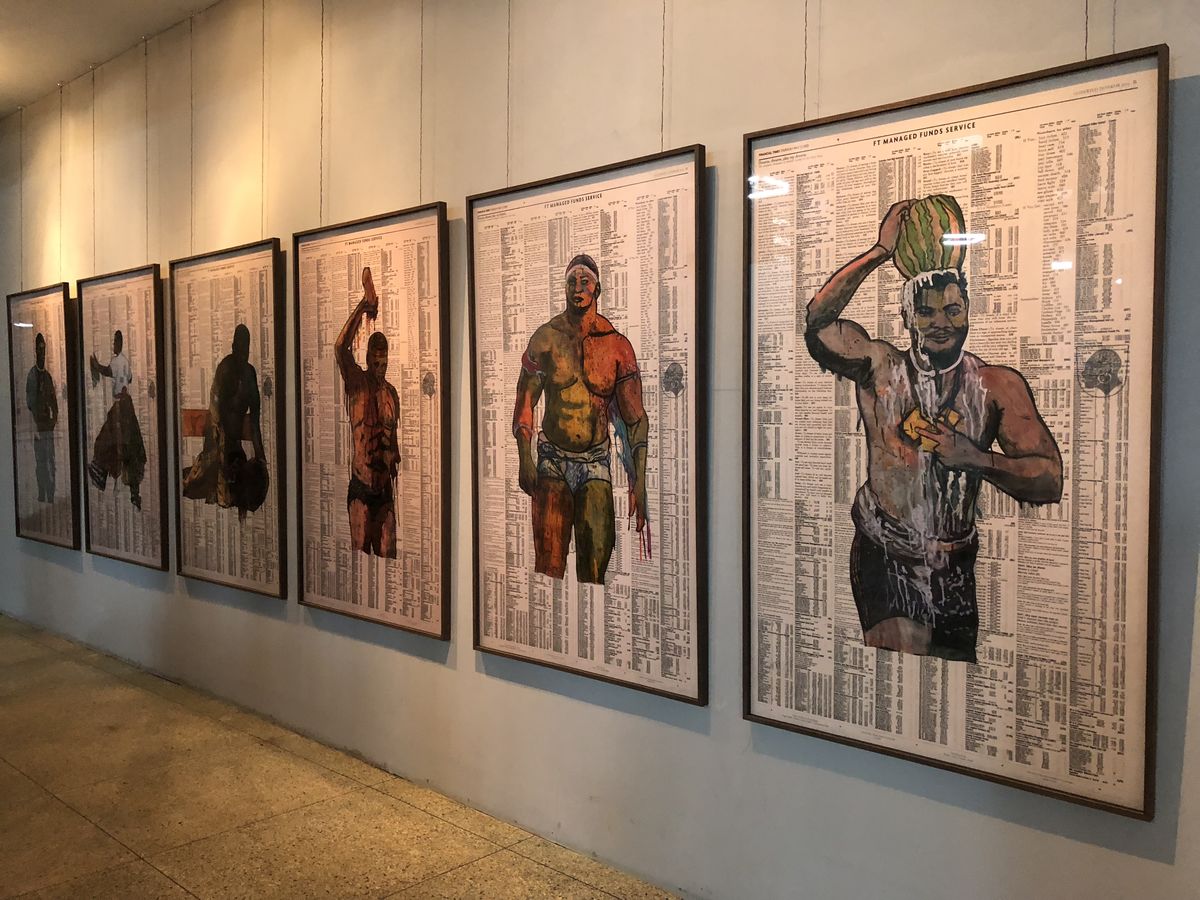 You can control these tabs with mouse and keyboad.
Aria roles are given automatically.
Arrow Key Left : Previous Tab
Arrow Key Right : Next Tab
Home : First Tab
End : Last Tab
Space/Enter : Select Tab
Day 1: ARRIVE IN DAKAR, SENEGAL (June 1st)

On arrival in Dakar, you will be met, assisted, and transferred to your hotel. Your experienced cultural tour guide will brief you on the scheduled activities and what you can expect during your time in Senegal.

Overnight at Ndiambour

Day 2: GOREE ISLAND – DAKAR AND VICINITY (June 2nd)

After breakfast, we depart to Goree Island, a now tranquil UNESCO World Heritage Site

Explore the usually quiet streets lined with pastel-colored colonial-era buildings. Among the most famous buildings here is the House of Slaves which records the history of Goree's past. Observe the "Door of No Return" through which millions passed on the way to slavery. The curator will take you through the history of Goree.

There is time to visit the Town Square, the Historical Museum, and the tranquil streets lined with pastel-colored houses.

After lunch returns to Dakar and visit the Dak'Art exhibitions and displays.

Meal(s) Included: Breakfast, Dinner

Overnight at Ndiambour

Day 3: DAKAR – DAK'ART FESTIVAL (June 3rd)

After breakfast, begin the city tour of Dakar and its vicinity. From Independence Place, the heart of the city, you will pass by the presidential palace and the main cathedral before continuing by the seafront drive towards Soumbedioune market and the mosque de la revelation. The tour of Dakar will show you the contrasts between upscale residential areas and other popular neighborhoods. You will also visit popular hotspots such as Kermel or Tilem market. Next visit the Renaissance Monument, a 164-foot-high monument, overlooking Dakar that is taller than the Statue of Liberty. The once-controversial bronze statue is a popular attraction among locals as well as visitors.

Visit the Museum of Black Civilization, Africa's most modern and complete museum covering 4 floors of historical artifacts from all over Africa.

Next we visit the Dak'Art exhibitions and displays. Dinner will be at your hotel.

Meal(s) Included: Breakfast, Dinner

Overnight at Ndiambour

Day 4: DAKAR – THIES – SAINT LOUIS (June 4th)

After breakfast, depart for the drive to Saint Louis. En-route, stopover for lunch at Thies. This city is known for beautiful baskets handwoven by local artisans. After lunch, you will have the opportunity to purchase baskets, hats, and other items at bargain prices. Continue to Saint Louis for a late afternoon arrival. Check into your hotel, have dinner and prepare for this evening's exciting Jazz Festival.

Meal(s) Included: Breakfast, Dinner

Overnight at Mermoz

Day 5: SAINT LOUIS – RAO – JAZZ FESTIVAL (June 5th)

After a sumptuous buffet breakfast at your hotel, we depart to Rao.

We will travel through small villages before reaching large red dunes. You will be awed by this natural spectacle. Continue towards Rao and visit the local market and observe the various ethnic groups. We will visit a selected village and learn about the village activities including farming and other income-generating activities. Late afternoon returns to Saint Louis where you can refresh, relax and have dinner before this evening's main Saint Louis Jazz Festival activities.

Meal(s) Included: Breakfast, Dinner

Overnight at Mermoz

Day 6: ST LOUIS – TOUBA – SALY (June 6th)

Today leave St Louis and head to Touba, the Holy city of the Mouridi Brotherhood.

Get to know the only city in West Africa that is autonomous of the central government, the residents pay no taxes. Touba is regularly compared to the Vatican in its autonomous administration. Visit the main facilities and hear about the history of Mouridism and its founder.

After Touba, we continue to Saly Resort, with Senegal's most pristine beaches. Dinner will be at your hotel.

Meal(s) Included: Breakfast, Dinner

Overnight at Filaos

Day 7: SALY – JOAL FADIOUTH – SALY (June 7th)

After breakfast, depart for the island of Fadiouth with a drive through Joal and several traditional villages on the way. At Joal we will learn the history of Leopold Sedar Senghor, the first post-colonial president of Senegal. Next continue to Fadiouth, called Shell Island. See the mix-religion cemetery, a symbol of religious tolerance. On the way back to Saly

We will stop to visit the fishing port of Mbour. Arrive back at the hotel in time to relax before this evening's buffet dinner.

Meal(s) Included: Breakfast, Dinner

Overnight at Filaos

Day 8: SALY – BANDIA – PINK LAKE – DAKAR (June 8th)

After breakfast, we check out and depart to Dakar. On the way, we visit Bandia National Park for a safari. Bandia Game Reserve is located in a large conservation area. Here you will see numerous species native to Senegal including buffalos, antelopes, impala gazelles, monkeys, tortoises, and crocodiles in addition to white rhinoceros, kudu, elands, cape moose, giraffes, ostriches, zebras. Stop by the crocodile pool where animals come to drink and buffalos wallow in the mud. You will see numerous bird species including the small hornbills, grey heron, eagles, blackbirds, and kingfishers. The Bandia wildlife reserve has succeeded in reintroducing much of the marvelous native flora and fauna that are unique to West Africa and had gradually disappeared due to demographic pressure and poaching.

We continue to Pink Lake, a rare natural phenomenon caused by a unique combination of microorganisms and a high concentration of salts which gives the lake its unique pink color. Nowadays, the color is not as pink as in previous years because of nonstop high salt production.

You may interact with the salt harvesters or visit the nearby Fulani village.

After lunch, we continue to Dakar, check in the hotel, and prepare for dinner before this evening's Dak'Art activities.

Meal(s) Included: Breakfast, Dinner

Overnight at Ndiambour

Day 9: DAKAR/DEPART (June 9th)

Today is at leisure for individual activities. At the right time you will be transferred to the airport for your onward flight.

Meal(s) Included: Breakfast
Trip Includes:
· Meeting and assistance upon arrival
· Roundtrip airport to hotel transfers
· Assistance with airport departure formalities
· Hotel accommodation in the properties listed
· Tours in private vehicle
· Experienced tour guides
· Meals indicated
· Admission to sites listed
· Admission to Jazz Festival
Request A Quote