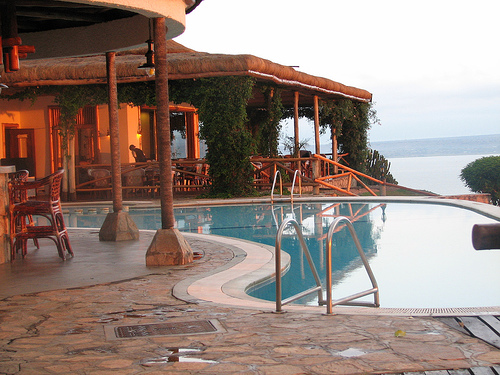 Location: Mweya Safari Lodge is located in Western Uganda within Queen Elizabeth National Park.
General Description: Mweya Safari Lodge offers visitors an unforgettable experience. Located on a peninsula within the heart of the Queen Elizabeth National Park, Mweya Safari Lodge is surrounded by the magical Rwenzori Mountains aptly described as the 'Mountains of the Moon'. To […]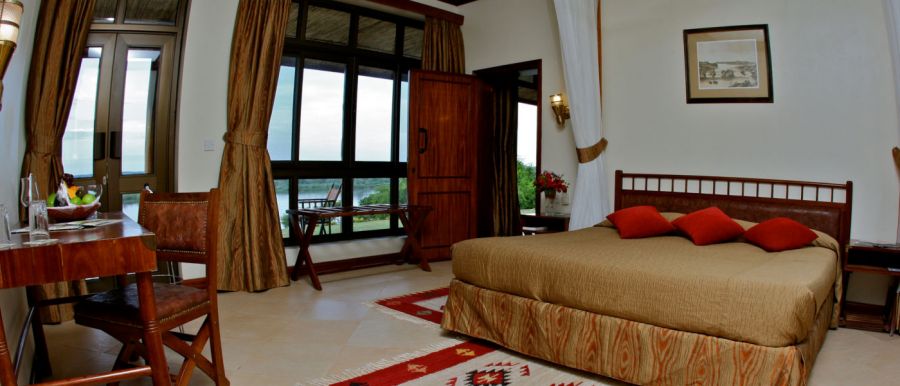 Paraa Safari Lodge offers a unique blend of comfort, relaxation and adventure. Each of the rooms is a haven of style and serenity, complete with balcony and private bathroom. The safari décor of the lodge still reflects the bygone era of early explorers, enshrined with a modern touch. The luxurious pool overlooks the winding River Nile below, which was the setting for the classic Hollywood movie "The African Queen" (starring Katharine Hepburn and Humphrey Bogart). Enjoy a variety of excursions and activities; from exhilarating Safari drives to boat trips along the River Nile, ending at the foot of Murchison Falls.