Khartoum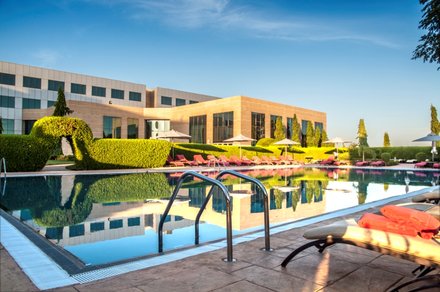 Al Salam Rotana Khartoum epitomizes the exceptional hospitality and breathtaking luxury in Sudan. The hotel is outfitted with a variety of facilities making it a perfect place both for business and leisure.
The hotel is just few minutes away from Khartoum International Airport via the stretch on Africa Road.  It is close to Afra Mall and […]
Meroe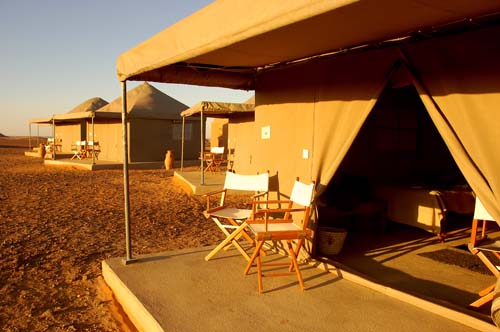 The MEROE CAMP has 22 twin bedded tents set on a concrete base. The room size is 4 x 4 mt. and inside there are also small bedside tables with a reading light, drawers and mirror; outside there is shady veranda with 2 chairs for reading or simply relaxing overlooking the open desert before the pyramids.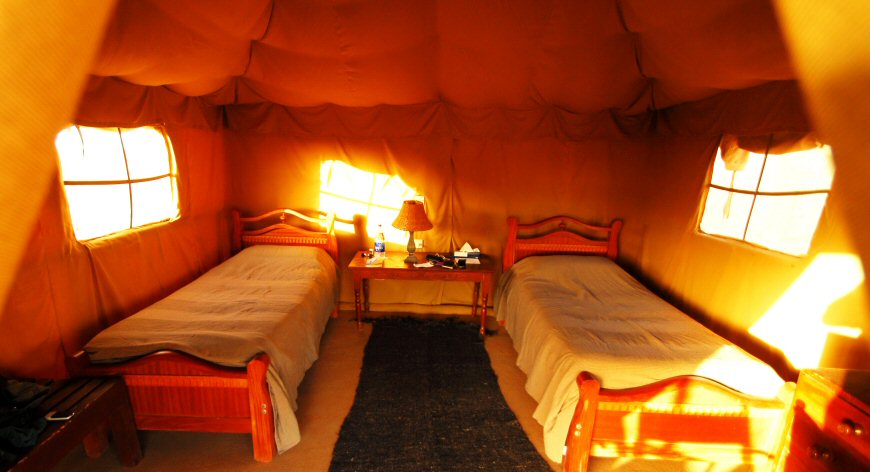 Meroe Tented Camp, Sudan
Meroe is a permanent tented camp overlooking the beautiful pyramids of Meroe about 230 kilometres north of Khartoum. It is an arid region with beautiful landscapes and some sites of extraordinary archaeological interest, the nearest being the Royal Necropolis only 3 kilometres away.
Accommodation consists of 10 tastefully furnished tents. Inside the tents […]