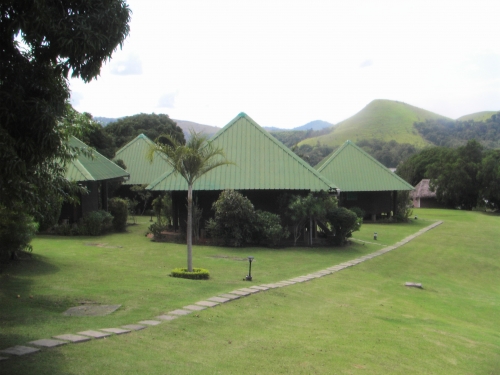 Set on the border of the Reserve, provides guests with tranquil luxury in a spectacular setting. Lopé Hotel provides guests with 4-star luxury in a stunning location beside the junction of the Ogooué and Offueé rivers.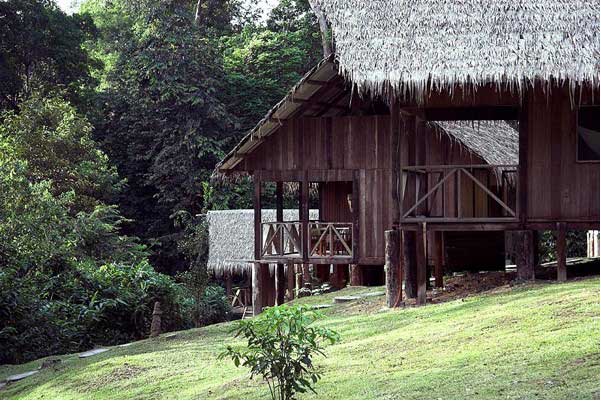 Mikongo Camp is located in a remote forest 90 minutes from Lope national park.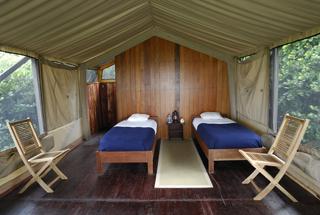 Five dome tents, mounted on wooden platforms and shaded with palm thatch are nestled into the coastal forest right on the beach's edge. Each tent is comfortably outfitted, has its own private bathroom with toilet and bucket shower, and sleeps two.