Ghana (Accra, Kumasi, Cape Coast and Elmina) • July 23 – August 2, 2023
The Pan African Historical Theatre Project is now known as PANAFEST is a cultural event held in Ghana every two years for Africans and people of African descent. It was first held in 1992. The idea of this festival is to promote and enhance unity, Pan-Africanism, and the development of the continent of Africa itself.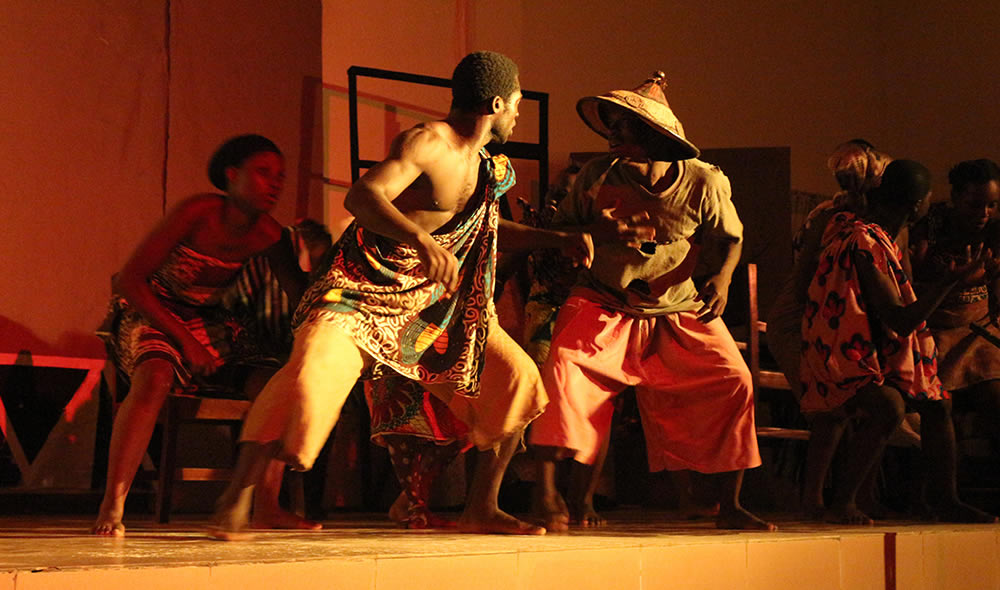 You can control these tabs with mouse and keyboad.
Aria roles are given automatically.
Arrow Key Left : Previous Tab
Arrow Key Right : Next Tab
Home : First Tab
End : Last Tab
Space/Enter : Select Tab
Day 1 – Monday, July 24): Arrive in Accra, Ghana

Upon arrival at Kotoka International Airport, proceed through immigrations, reclaim luggage and clear Customs procedures and you will be met by an expert Tour Manager who will welcome and assist you to be transported in a luxury A/C Motorcoach to your hotel in Accra. This is the start of what will be an amazing journey that will live with you forever.

Upon arrival at the hotel, there will be refreshments before you are escorted to your pre-assigned rooms. The rest of the day is at leisure to relax, refresh and recuperate from the overnight flights.

Meal(s) Included: Welcome Refreshments

Hotel: Labadi Beach Hotel

Day 2 – (Tuesday, July 25) : Official Welcome Home by the People of Ghana

Breakfast at your hotel (Enjoy a full set-up breakfast buffet with lots of fresh fruit, a variety of bread and pastries, cheeses, cold cuts plus a variety of Ghanaian specialities you will enjoy. Included will be fresh coffee, tea and fresh juices of every kind).

After breakfast, there will be an orientation including a lecture/discussion on Ghana's history, culture and customs. You will also learn about staying safe and healthy in Ghana. We set out of the hotel to visit the following important sites:

We will drive past Ghana's parliament house and independence Square on our way to visit the Kwame Nkrumah Memorial, Park
Drive through Jubilee House, the official residence and administrative offices of the president (Ghana's Whitehouse).
Visit the W.E.B. DuBois former home, now a museum and Center for the study of Pan Africanism. · Next, we visit Jamestown Community-One of Accra's most historic neighborhoods where history resides on every corner. The Local Ga Tribes were the original custodians of the current modernized City of Accra. You will also walk through the Fish Market. Experience the hustle and bustle at the seashore as fishermen dock their boats and fishmongers sell their catch. Best known for its lighthouses (the first of which was constructed in 1875 by the British) as a navigational aid for trading vessels sailing through the Gulf of Guinea. The original structure was ruined but a larger and more improved lighthouse completed in 1921 Labadi Beach Hotel is still functioning today.
You may visit "Brazil House" and learn about the seven Afro-Brazilian families who returned to settle in Ghana in 1836. Familiar Brazilian / Portuguese last names are abundant in this section of Accra.

After lunch (on your own account) at a local restaurant, we continue to the hotel. At the hotel, you will be introduced to traditional and contemporary African dance and music through a variety of authentic cultural dance and drumming performances. You may be invited by the performers to try out your dancing skills.

This evening's buffet dinner will be at your hotel.

Meal(s) Included: Breakfast, Dinner

Hotel: Labadi Beach Hotel

Day 3 (Wednesday, July 26): Shopping Experience & Cultural Experience

After breakfast at your hotel, we will travel to Accra to visit the T.K. Beading Centre- experts in making beautiful traditional beads using ancient methods. An expert Artisan will walk you through the skilled process of bead-making.

Beads are cultural symbols of wealth and beauty here in Ghana and are still used during traditional durbars and festivals. After the demonstration, try your hand at bead-making. You can purchase a wide selection of beads that have been made here onsite.

Upon our return to Accra, experience some of Accra's most authentic shopping opportunities including Crafts, Carvings, Authentic African Art, exquisite fabrics and custom-made clothing at the Arts & Crafts Market, Makola Market & the infamous Oxford Street on your way back to the hotel.

During dinner this evening, expert tailors will be on hand from whom you can order one-of-a-kind custom-made outfits from a wide selection of fabrics.

Meal(s) Included: Breakfast, Dinner

Hotel: Labadi Beach Hotel

Day 4 (Thursday, July 27): Travel to Ashanti Kingdom

After breakfast, we will depart to Kumasi, the capital of the Ashanti Kingdom. On arrival in Kumasi, you will check into your hotel and have lunch on your own.

After lunch, we will begin to explore this historic city. Visits will include:

The woodcarving Village Of Ahwiaa, known for the talented craftsmen who fashion royal stools, fertility dolls and other crafts from wood.
The village of Ntonso, where artisan's hand-stamp patterns on cotton cloth to make Adinkra textiles. Adinkra textiles are worn for funerals and Golden Tulip Kumasi other solemn occasions. Learn how the black dye is made from the bark of trees, and create your own Adinkra sash to take home.
The village of Adanwomase where the famous Kente cloth is handmade on looms in a time-honored tradition passed down through generations. See the Kente weavers in the process of creating Kente cloth in various intricate styles.

Dinner at your hotel tonight.

Meal(s) Included: Breakfast, Dinner

Hotel: Golden Tulip Kumasi

Day 5 (Friday, July 28): Exploring the Rich Ashanti Culture

After breakfast, we will visit the National Cultural Center which features the Prempeh II Jubilee Museum and various studios of brass-makers, potters and batik makers. Exhibits in this museum include a replica of the famed Golden Stool, which is believed to have descended from the sky and is the spiritual symbol of unity for the Ashanti people.

Next stop will be Manhyia Palace Museum to obtain firsthand information on the legacies of the Ashanti kingdom, a regal history that dates back to 1700 and is told with relics and artifacts.

After lunch, we will travel 10 minutes to the historic village of Nkwantakese for a grand durbar of Chiefs. We shall be officially welcomed to the Ashanti Kingdom by Nana Boakye Yaw Ababio Obrempong, who will lead the colorful Durbar of eminent chiefs and elders. The reception will include a colorful Durbar where the chief and his elders will welcome us.

The pageantry will welcome addresses and cultural performances by the most accomplished cultural groups in the Ashanti region. You will be encouraged and given the opportunity to join in and display your artistic skills.

Dinner tonight will be at a carefully selected restaurant.

Meal(s) Included: Breakfast, Dinner

Hotel: Golden Tulip Hotel, Kumasi

Days 6 (Saturday, July 29): Kumasi – Cape Coast/Elmina

Highlights:

Guided walk of Elmina Township
PANAFEST

Following breakfast and check out, we will complete the tour of Kumasi before departing late morning to Cape Coast. Kumasi has quite a collection of British colonial buildings and it is the heart of the Ashanti culture. We enjoy a drive through the city with monuments dedicated to the memory of the great Ashanti people and also pass the most dynamic marketplace in West Africa- the Kejetia Market.

We continue to Cape Coast, one of Africa's most historically and culturally significant spots, making stops at points of interests. Upon arrival, we will drive Ridge Royal Hotel

short distance to the ancient town of Elmina, to embark a guided tour.

At the harbor, you will see colorful fishing canoes getting ready to go to sea for another night's task of fishing. This is a picture-perfect opportunity for the photographers in the group.

Attend scheduled PANAFEST activities accompanied by your guide.

Meal(s) Included: Breakfast, Dinner

Hotel: Ridge Royal Hotel

Day 7 (Sunday, July 30): Cape Coast & Elmina

This morning you will visit Elmina Castle, originally known as St. George's Castle. This castle was the first European structure built in Sub-Saharan Africa. Explore the grounds and rooms full of haunting history. Stroll down to the beach for a memorial ceremony where each of us will throw bread into the waters in remembrance of our ancestors. A wreath with a candle will be solemnly cast out to sea and a respectful moment of silence will be observed in remembrance of those who died in the middle passage.

Attend any scheduled PANAFEST activities accompanied by your guide

Meal(s) Included: Breakfast, Dinner

Hotel: Ridge Royal Hotel

Day 8 (Sunday, July 31): The Emotional Cape Coast Experience

After breakfast, we drive through the forest zone of the Denkyira Kingdom to the Kakum National Park, one of Ghana's most visited parks. Here you can take a walking tour on the forest floor where you will learn how our ancestors lived in the forest. See birds, butterflies, and perhaps catch a glimpse of the forests of over 40 species of mammals including monkeys and the reclusive forest elephant. The highlight of the visit to Kakum is a walk on the canopy walkway- this is a 1000-foot-long, seven-bridge walkway with viewing platforms that reach heights of over 150 feet above ground.

This afternoon after lunch at the Castle Restaurant (on your own), we visit the Cape Coast dungeon, where we will experience the emotional journey of going in the opposite direction of our ancestors, through the infamous "door of no return". RETURNING through the "door of no return" be prepared to console your traveling companions as this is always an emotional experience. This evening, we attend any scheduled PANAFEST activities accompanied by your guide.

Meal(s) Included: Breakfast, Dinner

Hotel: Ridge Royal Hotel

Days 9 (Monday , August 01): Cape Coast – Accra (Emancipation Day)

This morning we will again visit Assin Manso. Join others in the opening of Emancipation Day Celebration with a Grand Durbar of traditional chiefs and people of the Central Region. This will be a grand, colorful and spectacular event that showcases the pomp and pageantry of Ghana's traditional rulers, dressed in fine ceremonial traditional clothing adorned in glittering gold jewelry and traditional beads. You will feel African rhythm in you as you dance to the beat of the "fontomfrom' drums.

After lunch at the hotel (on your own account), we depart for Accra. This evening is capped off with a farewell dinner at your hotel. Here, you will have the opportunity to wear your newly tailored Ghanaian clothing including Smocks and Kente. A highlight is always hearing for the first time what the experiences here in Ghana have meant to fellow travelers who are first time returnees from the Diaspora.

The best of Ghana's cultural entertainment will be on display by the Wulomei live band that will entertain with enduring local selections, some that were composed by the most accomplished Ghanaian and African composers.

Meal(s) Included: Breakfast, Dinner

Hotel: Labadi Beach Hotel

Day 10 (Tuesday, August 02): Accra – Depart

Today is at leisure but your driver and guide will be available to assist you with last-minute shopping including collecting your custom-made outfits. You will have a day-room to relax before you are transferred to the airport for your flight home.

After this trip you will forever view the motherland in the positive light it deserves.

Meal(s) Included: Breakfast
Trip Includes:
. Round-trip flight from JFK in economy class
· Meeting and assistance upon arrival and departure
· Roundtrip airport/hotel transfers
· Hotel accommodation in the indicated properties
· Transportation in private vehicle
· Experienced tour guide
· Admission to listed sites
· Meals indicated
Request A Quote