Nigeria ( Lagos, Badagry, Abeokuta, Ibadan, Oyo, Ilorin, Esie, Oshogbo, Ile-Ife, Lokoja, Abuja)
On this 8 day tour of Nigeria, visit the main commercial city of Lagos, the slave town of Badagry; purchase Batik fabrics in Itoku market; view the mysterious Esie soapstone statues. Drive to Oshogbo to visit the UNESCO World Heritage site Oxun Shrine. You will also visit the ancient city of Ile Ife the cradle of creation, the confluence of rivers Niger and Benue at Lokoja and the capital city of Abuja.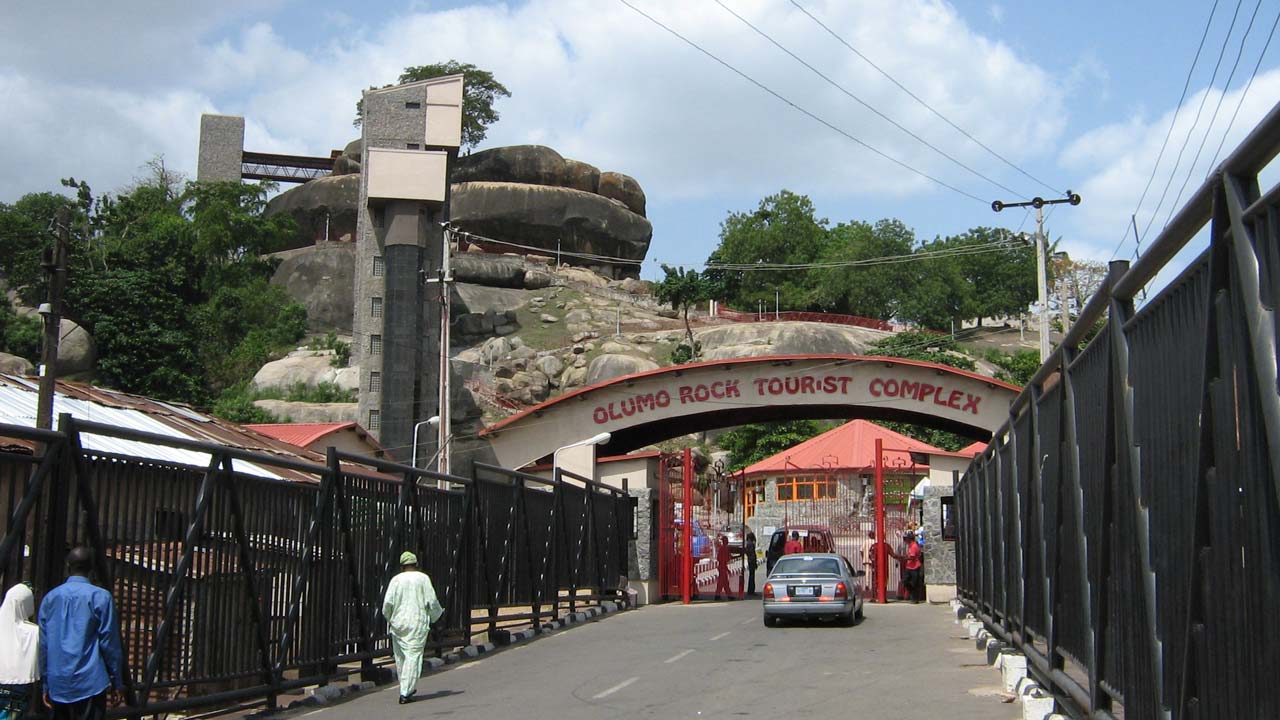 You can control these tabs with mouse and keyboad.
Aria roles are given automatically.
Arrow Key Left : Previous Tab
Arrow Key Right : Next Tab
Home : First Tab
End : Last Tab
Space/Enter : Select Tab
Day 1: LAGOS

On arrival in Lagos, you will be met, assisted and transferred to your hotel.

Overnight at Eko Hotel & Suites

Day 2: LAGOS – BADAGRY – ABEOKUTA

Depart Lagos after breakfast for Badagry along the coastal road west of Lagos at the Benin Republic border. On arrival, embark on a tour of Badagry – Old slave market, slave trade museum and relics, Seriki Abbas compound, Gberefu beach (Slave embarkation point). Proceed for Abeokuta and visit historic Olumo rock, Itoku market selling 'Adire' (batik) fabric and fetish stalls at the market where items of traditional medicine are sold. Dinner and evening at leisure.

Meal(s) Included: Breakfast, Dinner

Overnight at Park Inn by Radisson

Day 3: ABEOKUTA- IBADAN – OYO – ILORIN – ESIE – OSHOGBO

After breakfast depart for Oshogbo. Sightseeing at Ibadan and Oyo en-route.  Tour of Ilorin then proceed to Esie to view mysterious soapstone statues at the Esie museum. Continue to Oshogbo.  Check-in at your hotel.  Dinner and evening at leisure.

Meal(s) Included: Breakfast, Dinner

Overnight at Ideal Nest Hotel

Day 4: OSHOGBO – ILE-IFE

After breakfast, embark on a tour of Oshogbo and environs. Oshogbo is the main city of Osun State located in the farming region where yams, cassava, grain, cotton and tobacco are grown. Oshogbo is the venue of the annual festival along the River Oxun. The festival is centered around the sacred grove of the river goddess Oxun, which is a UNESCO World Heritage Site. The dense forest of the Oxun Sacred Grove is one of the last remnants of primary high forest in southern Nigeria. Regarded as the abode of the goddess of fertility Oxun, one of the pantheons of Yoruba gods, the landscape of the grove and its meandering river is dotted with sanctuaries and shrines, sculptures and art works in honor of Oxun and other deities. The sacred grove is seen as a symbol of identity for all Yoruba people. It testifies to the once widespread practice of establishing sacred groves outside all settlements. Visit the national museum and historical sites at Ile-Ife. According to the Yoruba people, Ife is where the founding deities Oduduwa and Obatala began the creation of the world, as directed by the paramount Deity Olodumare.

Meal(s) Included: Breakfast, Dinner

Overnight at Ideal Nest Hotel

Day 5: OSHOGBO / LOKOJA / ABUJA

After breakfast, depart for Abuja. Visit confluence of rivers Niger and Benue at Lokoja en-route including Mount Patti at about 900 meters offering a panoramic view of the Niger-Benue confluence and environ, Holy Trinity School the first school in northern Nigeria established in 1865 by Bishop Ajayi Crowther. Located in the school's premises is the 'Iron of Liberty' an iron pole marking the spot where slaves rescued from slave merchants regained their freedom during the slave trade abolition era in the early 1800s and other historical places of interest.  Proceed to visit fishing villages along the river Niger en-route Abuja. On arrival in Abuja, check-in at your hotel. Dinner and evening at leisure.

Meal(s) Included: Breakfast, Dinner

Overnight at NICON Luxury Hotel

Day 6: ABUJA

Abuja is an entirely purpose-built, planned city and it serves as the capital of Nigeria. The site for the new capital was chosen because of its central location, easy accessibility, pleasant climate, low population density, and the availability of land for future expansion. Not only was a city designed, but an entire environment. Abuja is surrounded by abundant hills, highlands, Savannah grassland, and tropical rain forests. After breakfast, enjoy a city tour of Abuja, including the national assembly complex, central business district, International conference center, millennium Park, Christian center, national mosque, arts & craft village, shopping and sightseeing. Return to hotel after tour. Dinner and evening at leisure.

Meal(s) Included: Breakfast, Dinner

Overnight at NICON Luxury Hotel

Day 7: ABUJA – LAGOS

After breakfast, transfer to the airport for flight to Lagos. LAGOS (Eko local name) the vibrant commercial capital of Nigeria founded about 1630 is located on the Atlantic coast of West Africa and composed of islands, mainland & a peninsula.  Metropolitan Lagos, a world mega-city with over 21 million inhabitants is the most populous in Africa. On arrival, embark on a drive through Lagos Island, Victoria Island and Lekki Peninsula areas of the city with stopovers at museum, Freedom park, Brazilian Quarters, Eko Atlantic city, Tinubu square, Nike art gallery and Isale Eko old section of the city, promises an exciting sightseeing tour.   A boat ride on the lagoon with panoramic view of the city is the high point. Shopping at souvenir shops at Lekki International market. Return to hotel after tour.

Meal(s) Included: Breakfast, Dinner

Overnight at Eko Hotel & Suites

Day 8: LAGOS

After breakfast, day at leisure. With  the assistance of your guide decide on your activities and excursions  before you are transferred to the airport for your onward flight.

Meal(s) Included: Breakfast
Trip Includes:
Meeting and assistance upon arrival and departure
Roundtrip airport/hotel transfers
Domestic flight from Abuja to Lagos
Hotel accommodation in the indicated properties
Transportation in private vehicle
Experienced tour guide
Admission to listed sites
Meals indicated (breakfast daily and 6 dinners)
Assistance with visa application
Request A Quote