Ethiopia (Addis Ababa, Bahir Dar, Gonder, Lalibela, Axum)
Experience the wonders of Ethiopia. Journey through the Historical Route, stopping at Addis Ababa, Bahar Dar, Gondar, Sankaber and Axum. Also, witness the Ethiopian Timket Festival in Lalibela, which commemorates the birth of Christ.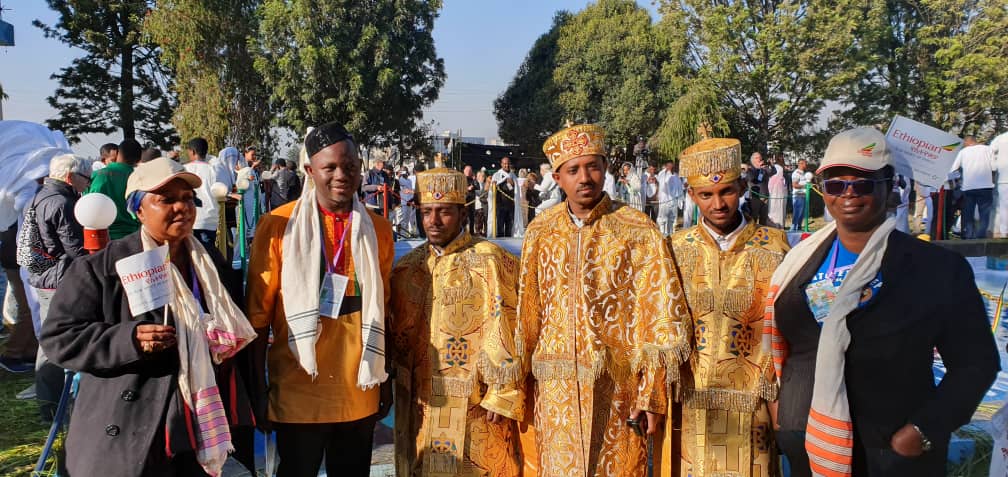 You can control these tabs with mouse and keyboad.
Aria roles are given automatically.
Arrow Key Left : Previous Tab
Arrow Key Right : Next Tab
Home : First Tab
End : Last Tab
Space/Enter : Select Tab
Day 2: Arrive ADDIS ABABA

Arrive Addis, meet assist and transfer to the hotel. Afterwards go on a city tour of Addis Ababa; the first stop is the scenic Mount Entoto. At 2500 m, Addis Ababa is the third highest capital in the world and Entoto is several hundred metres higher. Within Entoto's old Imperial Compound, you will visit the churches of Mariam and the Archangel Raguel. Afterwards, stop at the National Archaeological Museum where exhibits include the 3.5 million-year-old bones of 'Lucy'. Dinner at the Crown Hotel; enjoy fascinating performances of traditional music and dance from the different regions of Ethiopia.

Meal(s) Included: Breakfast, Dinner

Overnight at: Ghion Hotel

Day 3:ADDIS ABABA/BAHIR DAR

After breakfast, transfer to the airport for flight to Bahir Dar. Bahir Dar is a beautiful town with tree-lined roads and the blue Lake Tana. Lake Tana is Ethiopia's largest lake, dotted with many islands, many of which are the sites of churches and monasteries. After lunch, depart by boat to the Zeghe Peninsula, known for its 14th century, round, grass-roofed churches with their magnificent wall murals. You will visit two, Baeta Mariam and Ura Kidane Mihret Churches, walking through dense forest with prolific bird life. Bahir Dar has several clubs and bars where you can enjoy both traditional and modern Ethiopian music and dancing.

Meal(s) Included: Breakfast, Dinner

Overnight at: Tana Hotel

Day 4: BAHIR DAR

After breakfast, go on a full day tour of the Blue Nile Falls, about 30 km from Bahir Dar. They are Africa's second largest waterfalls; this is where the Blue Nile, the main source of the Nile River, begins its long journey to the Mediterranean Sea. After lunch, go on a tour of Bahir Dar, including the market and a visit of the Palace of the late Emperor Haile Selassie at Bezawite.

Meal(s) Included: Breakfast, Dinner

Overnight at: Tana Hotel

Day 5: GONDER

Drive to Gonder, which is 180 kms away from Bahir Dar. Gonder was the first capital city of the Ethiopian Empire, which began in 1632 with the reign of Fasilidas. In Gonder, there are a dozen castles built by various emperors over the course of 236 years. The city seems more European than African. In the afternoon, we visit Fasilidas' Palace, probably the most impressive of all the castles found in the area and the oldest one! We continue on to the Church of Debre Berham Selassie (Light of the Trinity). The interior of Debre Berham Selassie is decorated with beautiful frescos, cherubs and paintings. Debre Berham Selassie is rumored to once have been the proposed final resting-place of the Ark of the Covenant.

Meal(s) Included: Breakfast, Dinner

Overnight at: Goha Hotel

Day 6:  LALIBELA

After breakfast fly to Lalibela; meet assist and transfer to Hotel.  Afterwards, enjoy your day at leisure.  This evening we mark the beginning of The Timket Festival, which is the Ethiopian Orthodox celebration of the Epiphany, with the celebration of the Divine Liturgy. The Divine Liturgy, which begins at midnight with a procession by the church priest and faithful, is meant to symbolize the path Jesus took on his way to baptism at the Jordan River. The Tabot, a replica of the Tablet of Laws onto which the Ten Commandments were inscribed, is wrapped in rich linens and taken on procession which ends on the banks of the nearest body of water.  Around 2 a.m the procession ends as the priests bless the body of water and sprinkle it on the participants. Most choose to fully immerse themselves in the water, as a symbolic renewal of their baptismal vows.

Meal(s) Included: Breakfast, Dinner

Overnight at:Panoramic View Hotel

Day 7: LALIBELA

After breakfast, the Timket Festival continues with the Tabot being escorted back to its church in a colorful and vibrant procession. The streets are filled with people celebrating with music, dancing and games.The clergy, bearing robes and colorful umbrellas perform dances and songs while the elders march solemnly with their weapons. The procession is also an important social event as women gather, dressed in their finest clothing and the young men to perform spirited dances and songs. The procession ends when the Ark has been safely returned to its church.

Meal(s) Included: Breakfast, Dinner

Overnight at: Panoramic View Hotel

Day 8: LALIBELA

After breakfast continue Tour of Lalibela; visit the rock-hewn Coptic churches. Bet Medihanialem is the largest, supported by 72 pillars and houses the 7kg (15 lbs) gold Lalibela Cross. You will go through a tunnel from Bet Medihanialem to Bet Mariam, in which there is a pillar that it is said Jesus Christ leaned against when he appeared in a vision to King Lalibela. Bet Mariam also contains fabulous carvings of various birds and animals. You will also visit Bet Danaghel; a chapel built in honor of martyred nuns. Bet Golgotha and Bet Mikael are twin churches and many believe that a visit to Bet Golgotha alone can guarantee your place in heaven! The twin churches also contain many important religious items and some of the best examples of early religious art in the country. The last church we visit is Bet Giyorgis, one of the more recent churches and best preserved.

Meal(s) Included: Breakfast, Dinner

Overnight at: Panoramic View Hotel

Day 9: AXUM

After breakfast fly to Axum, from around 200 BC to 700 AD, Axum was the seat of an empire that extended across the Red Sea to Arabia, traded with India and China, had its own alphabet, constructed great engineering works and, in the 4th century, was one of the four great powers of the ancient world. You can see the remarkable stelae or obelisks, which are the largest single pieces of stone standing anywhere on the world. It is still not understood how they were transported from the quarry and erected. There are also tombs and castles of former monarchs, the Axum Museum and Mariamtsion Church, built on the site of Ethiopia's first church. A chapel within the church compound is believed by Ethiopian Orthodox Christians to house the Ark of the Covenant, or the original tablets of Moses. Your tour starts with a visit to the museum and the stelae. Then you ascend a hill to see the castle of King Kalab, passing Mai Shum (the bath of the Queen of Sheba) on the way. Coming back into town, you will see the tomb of King Basen, visit the small museum inside the church grounds (the priests may likely put on display crowns of past kings for visitors to see), and end the day with a visit to the site known locally as Queen Sheba's Palace, although in fact it is of a later date, the villa of an Axumite notable from around the 1st century AD.

Meal(s) Included: Breakfast, Dinner

Overnight at: Yeha Hotel

Day 10: AXUM – ADDIS ABABA

Transfer to the airport for your flight to Addis;

City Tour of Addis Ababa; highlight will include the scenic Mount Entoto. At 2500 m, Addis Ababa is the third highest capital in the world and Entoto is several hundred metres higher. Within Entoto's old Imperial Compound, you will visit the churches of Mariam and the Archangel Raguel. Afterwards, stop at the National Archaeological Museum where exhibits include the 3.5 million-year-old bones of 'Lucy'. This evening enjoy a farewell African farewell dinner. Transfer to airport for flight back home

Meal(s) Included: Breakfast
Trip Includes:
Meeting and assistance upon arrival and departure
Domestic flights within Ethiopia
Roundtrip airport/hotel transfers
 Hotel accommodation in the indicated properties
 Transportation in private vehicle
 Experienced tour guides
 Admission to listed sites
 Meals indicated
Request A Quote