Mali (Bamako, Segou, Djenne, Mopti, Dogon Country)
Discover Mali, the land of the famed Timbuktu and other unforgettable sites. Tour the country of the Dogons and explore their cliff side villages. Visit the large arts and craft center of Bamako. Experience the various blends of North Africa and Sub-saharan culture! This is a trip not to be missed.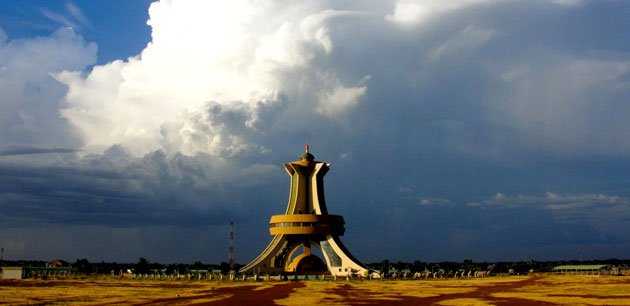 You can control these tabs with mouse and keyboad.
Aria roles are given automatically.
Arrow Key Left : Previous Tab
Arrow Key Right : Next Tab
Home : First Tab
End : Last Tab
Space/Enter : Select Tab
Day 1: ARRIVE BAMAKO

Arrive Bamako, you will be met, assisted and transferred to your hotel. Today's activities will be determined based on your arrival time. You may relax and unwind or start the tour of Bamako and vicinity.
Overnight at Le Grand Hotel

Day 2: BAMAKO-SÉGOU-DJENNE

After breakfast, drive to Djenne. En-route stop in Ségou, visit the port, the traditional weavers and other artisans Visit Sekoro, the former capital of the Bambara Kingdom and pass by the tomb of King Biton Coulibaly. Continue to Djenne for overnight.

Meal(s) Included: Breakfast

Overnight at Camp Djenne

Day 3: DJENNE –  MOPTI

After breakfast, visit the magnificent Grand Mosque, the world's largest mud brick structure, and a UNESCO World Heritage site. Late afternoon drive to Mopti. In the evening enjoy a sunset sail on the Niger River in a traditional Pinasse.

Meal(s) Included: Breakfast

Overnight at Kanaga

Day 4: MOPTI-DOGON COUNTRY

After breakfast, drive to Mali's fascinating Dogon country. Visit the Dogon village Songo, renowned for its rock paintings and circumcision grotto.

Meal(s) Included: Breakfast and Dinner

Overnight at Sangha Hotel

Day 5: DOGON COUNTRY

After breakfast, visit the village of Banani then continue to the villages of Ireli and Amani, site of a sanctuary for crocodiles which are sacred to the Dogon people. Visit the villages on the edge of the Bandiagara Cliff. Continue to Bandiagara for overnight.

Meal(s) Included: Breakfast and Dinner

Overnight at La Falaise

Day 6: DOGON-SÉGOU

After breakfast, drive to Segou. En route visit Terekongo village, site of a sacred well. Arrive in Ségou for overnight.

Meal(s) Included: Breakfast

Overnight at Hotel Independence

Day 7: SÉGOU-BAMAKO

This morning complete your tour of Segou before returning to Bamako.
Arrive in Bamako early afternoon. You may begin the city tour before checking into your hotel.

Meal(s) Included: Breakfast

Overnight at Le Grand Hotel

Day 8: BAMAKO/ DEPART

After breakfast, morning tour of Bamako: start at Point G which provides a panoramic view of the city. Continue to the National Museum, and the Central Market.   Together with your driver and guide decide on your final activities and excursions before you are transferred to the airport for your onward flight.

Meals included: Breakfast
Trip Includes:
 Meeting and assistance on arrival and departure
Roundtrip airport/hotel transfers
Hotel accommodation in the listed properties
Transportation in private vehicle
Experienced tour guide
Admission to all listed sites
Meals listed
Request A Quote