Côte d'Ivoire (Abidjan, Man, Biankouma, Bouafle, Yamoussoukro, Korhogo)
The diverse culture of Ivory Coast, a coastal West African country bordered by Ghana, Liberia, Mali, Burkina Faso, and Guinea, is exemplified by a multitude of ethnic groups, events, festivals, music, and art. Join us on this 9 Day tour of Ivory Coast to experience the Culture of Ivory Coast.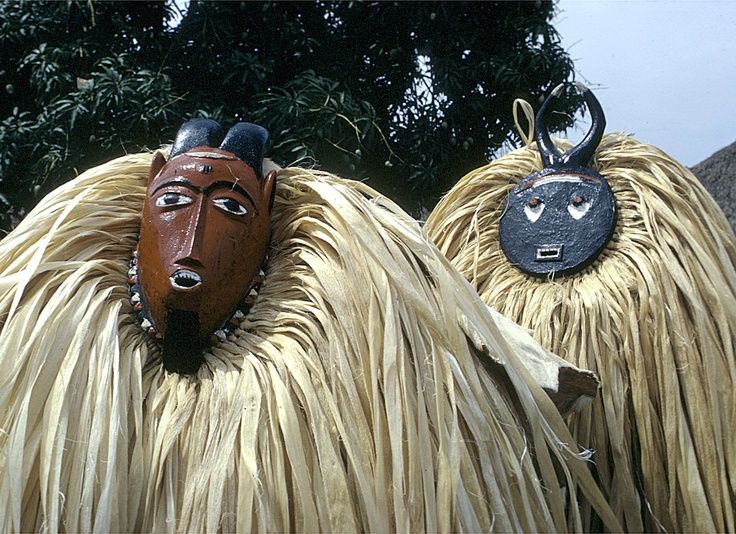 You can control these tabs with mouse and keyboad.
Aria roles are given automatically.
Arrow Key Left : Previous Tab
Arrow Key Right : Next Tab
Home : First Tab
End : Last Tab
Space/Enter : Select Tab
DAY 1: ARRIVE ABIDJAN

Upon arrival at the airport and after completion of immigration formalities and baggage reclaim, you will be met at the arrival hall by our expert tour guide and transferred to your hotel.

Activities for today will depend on your flight arrival time.

Hotel: Hotel Tiama

DAY 2: ABIDJAN – MAN (YACOUBA – DAN COUNTRIES)

After breakfast, depart to Man, the town of 18 mounts and the capital of Dan country. Stop in Issia for lunch. Our first point of call will be a visit to the village of Gbelpeu where the Dan and Yacouba people will welcome you in beautiful traditional style. We continue to the hotel for check in.

Hotel: Hotel Cascade

Meal(s) Included: Breakfast, Dinner

DAY 3: MAN – BIANKOUMA – MAN

Today, you will visit Biankouma, an old Yacouba – Dan village. At the village, you will see the colourfully painted houses, the house of the initiated women and observe the fetish priests. You will have an opportunity to interact with the elder of the village. Return to Man.

After lunch, visit the village of Blole where you can participate in a mask dance (Glah and Temate). You will also witness the dance performed by young females.

Hotel: Hotel Cascade

Meal(s) Included: Breakfast, Dinner

DAY 4: MAN – BOUAFLE – YAMOUSSOUKRO

After breakfast, we check out and drive to Bouafle. Enroute, we stop at the village of Lopouafla to see the Zaouli dance (the very elastic and vibrant dance of the Gouro people). You will have the opportunity to see other important village activities before continuing to Yamoussoukro for the night.

Hotel: Hotel President

Meal(s) Included: Breakfast, Dinner

DAY 5: YAMOUSSOUKRO – KORHOGO

After breakfast, drive to the village of Kondéyaokro. Attend an initiation of Goli masks. Continue to Korhogo, in Senoufo country. Arrive Korhogo late afternoon and proceed to Tioro for the initiation dance of fire eaters, called Djinangoro. Tour the village of Tioro before returning to your hotel.

Hotel: Rose Blanche

Meal(s) Included: Breakfast, Dinner

DAY 6: KORHOGO (SENOUFO LAND)

After breakfast visit the sacred rock and the fetish hut in the village of Niofoin. Continue to Boundiali and visit the Peulh's village. Here you may see the traditional N'goro dance. Early evening return to Korhogo.

Hotel: Rose Blanche

Meal(s) Included: Breakfast, Dinner

DAY 7: KORHOGO – TOUMODI

After breakfast and check out, we travel through beautiful countryside to Korhogo and Toumodi with stops at points of interest.

Upon arrival, there is a tour of the Baoule area before you are transferred to the hotel.

Hotel: Villa des hotes

Meal(s) Included: Breakfast, Dinner

DAY 8: TOUMODI – GRAND BASSAM – ABIDJAN

After breakfast and check out, we will visit visit "the Fanico". The "Fanico" are "washer men" that work close together in the middle of a stream to wash clothes. This is done solely by men. They work all day every day, frantically rubbing garments on huge stones held in place by old car vehicle tires then spreading the clothes over rocks and grass in a large drying area. Despite the look of confusion, they never get their clients clothes mixed or missing.

We continue to Grand Bassam, the colonial city for a panoramic city tour before continuing to Abidjan for the night.

Hotel: Hotel Tiama

Meal(s) Included: Breakfast, Dinner

DAY 9: ABIDJAN –DEPART

With assistance of your driver and guide, decide on your final activities before you are transferred to the airport for your onward flight.

Meal(s) Included: Breakfast
Trip Includes:
Meeting and assistance upon arrival and departure
Round-trip airport/hotel transfers
Hotel accommodation in the indicated properties
Transportation in private vehicle
Experienced tour guide
Meals indicated (Breakfast daily and 7 Dinners)
Bottled water while on tour
Admission to listed sites
Request A Quote