Cameroon (Douala, Boumnyebel, Eseka, Lolodorf, Bipindi, Kribi, Lobe, Campo Ma'an National Park, Ebodje)
Visit Cameroon on this 7 Day tour focused on learning about the lives and culture of the Bagyeli Pygmies; a forest dwelling hunter-gatherer people. Explore their villages and other inspirational places.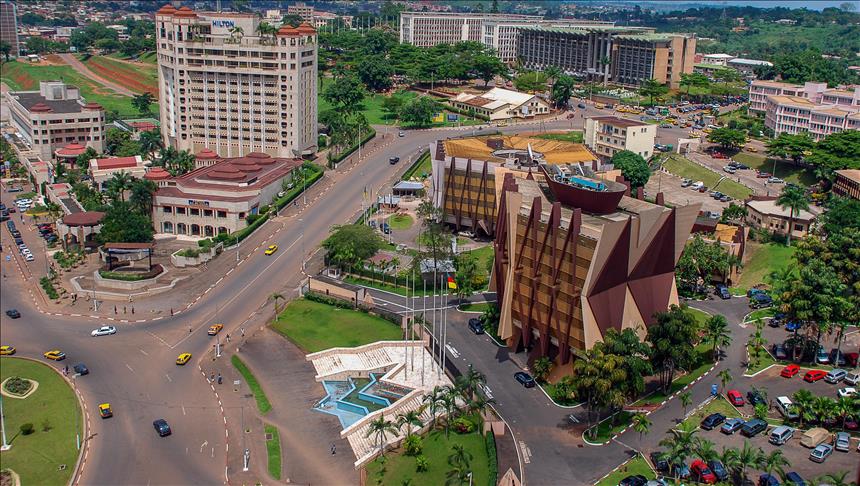 You can control these tabs with mouse and keyboad.
Aria roles are given automatically.
Arrow Key Left : Previous Tab
Arrow Key Right : Next Tab
Home : First Tab
End : Last Tab
Space/Enter : Select Tab
Day 1 DOUALA, CAMEROON

Arrive Douala; meet assist and transfer to your hotel.
Meal(s) Included: No
Overnight at Ibis Douala

Day 2 DOUALA / BOUMNYEBEL / ESEKA / LOLODORF

After breakfast depart for Lolodorf via Edea. You will arrive in time for lunch. Afterwards visit a pygmy's settlement, and in the evening experience a cultural event during which you will witness the traditional dances of pygmies, known for their smooth tones and rhythm. For dinner you will dine outside under the stars. Afterwards return to your hotel in Lolodorf.
Meal(s) Included: Breakfast
Overnight at Auberge de la Cité

Day 3 LOLODORF / BIPINDI

After breakfast depart for the village of Bipindi to experience life in the forest. After arriving and checking in to your hotel you will have time for lunch. Once lunch is completed you will visit the village of the pygmies and see their traditional settlements. You may even get an interview with the chief. This day-trip will also include various recreational activities. Dinner will be served out doors.
Meal(s) Included: Breakfast
Overnight at Auberge de la Cité

Day 4 BIPINDI/KRIBI/LOBE

After breakfast depart for Lobe via Kribi. Upon arrival you will visit the Lobe Cascades (the only place in the world where a waterfall flows into the Atlantic Ocean through a cascade). The nearby beach affords breathtaking vistas of the Atlantic Ocean as well as a perfect leisure spot for relaxation. For lunch dine in a restaurant where you will enjoy fresh seafood. In the afternoon you will travel to the coastal village of Grand Batanga and visit the Grand Batanga Museum, which has a diverse and interesting collection of artifacts. In the evening return to Kribi.
Meal(s) Included: Breakfast
Overnight at Hotel Résidence Jully

Day 5 KRIBI/ CAMPO MA'AN NATIONAL PARK/ EBODJE

After breakfast depart early in the morning for Campo Ma'an National Park. Throughout the day you will explore its expansive forests, teeming with rare flora and fauna. This park constitutes one of the last sanctuaries for African forest elephants and gorillas. A tour guide will lead you through all the most interesting sections of the forest. After your tour embark for the fisherman's village of Ebodje for a night of cultural events.
Meal(s) Included: Breakfast
Overnight at Eco Lodges

Day 6 EBODJE / KRIBI

After breakfast depart for the "Rocher du Loup" (The Rock of the Wolf) and visit of one of the most beautiful beaches in Africa. Enjoy a slow walk on its fine grain golden sands, which will provide you with immerse relaxation and comfort. Afterwards visit the local turtle museum. Once lunch is finished depart for Kribi. After arriving and checking into your hotel you will have an evening at leisure.
Meal(s) Included: Breakfast
Overnight at Hotel Résidence Jully

Day 7 KRIBI / DOUALA

After breakfast, return to Douala for your onward flight.
Meal(s) Included: Breakfast
Trip Includes:
  Meeting and assistance upon arrival and departure
  Roundtrip airport/hotel transfers
  Hotel/Lodge accommodation in the listed properties
  Transportation in private vehicle
  Experienced tour/safari guide
  Admission to listed sites
  Meals indicated
Request A Quote