Tanzania (Arusha, Mt. Meru Village, Lake Manyara, Lake Eyasi, Ngorongoro Crater, Serengeti National Park)
Enjoy an affordable family safari adventure in Tanzania! Visit a small village in Mt. Meru and see its local school. See the amazing bird life of Lake Manyara including pelicans, flamingos, and storks. Drive through the famed Serengeti National Park and see its grand landscape and many animals. This is a fun and safe adventure to be had by the whole family.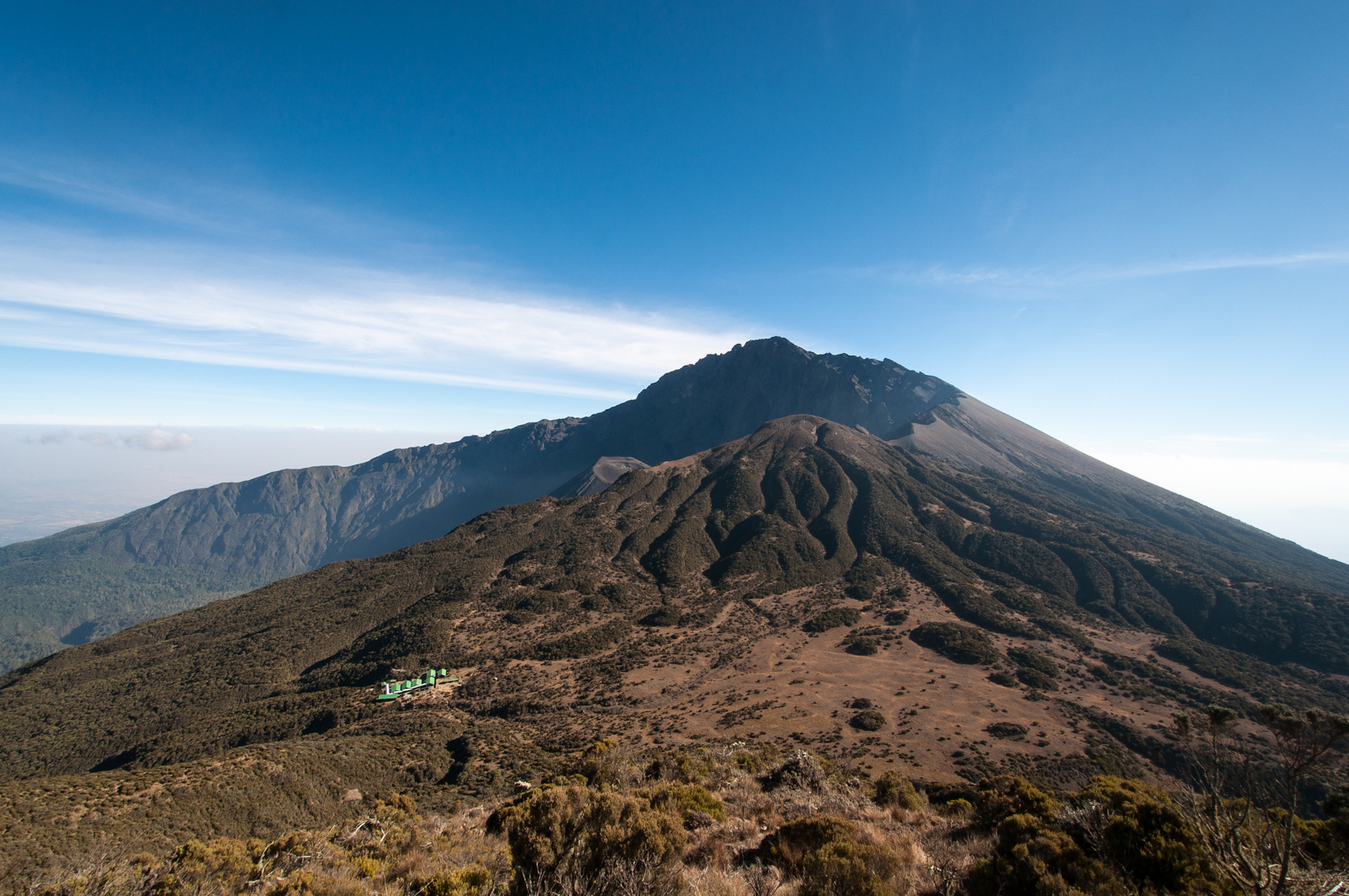 You can control these tabs with mouse and keyboad.
Aria roles are given automatically.
Arrow Key Left : Previous Tab
Arrow Key Right : Next Tab
Home : First Tab
End : Last Tab
Space/Enter : Select Tab
Day 1 Arusha, Tanzania

Arrive Arusha; meet assist and transfer to hotel.

Meal(s) Included: No

Overnight at Impala Hotel or Similar

Day 2 Arusha – Mt. Meru Village

After breakfast, drive to a small village on the slopes of Mt. Meru. Here, visit a local school where the children can meet, interact and share in the daily activities of their new Tanzanian friends. Join in or watch as the children sing songs and perhaps play a game of soccer. Afterwards, enjoy a traditional lunch in your guide's family home. In the afternoon go on a guided tour into the forest in search of the black and white Colobus monkey and other indigenous wildlife.

Meal(s) Included: Breakfast, Lunch, Dinner

Overnight at Mt. Meru Game Lodge or Similar

Day 3 Mt. Meru – Lake Manyara

After breakfast, drive to Lake Manyara, a lush green park boasting incredible birdlife including yellow-billed storks, pelicans, and flamingos. Here you will get your first glimpse of hippos bathing in the "hippo pool".

Meal(s) Included: Breakfast, Lunch, Dinner

Overnight at Lake Manyara Lodge or Similar

Day 4 Lake Manyara – Lake Eyasi

After breakfast, travel down into the Great Rift Valley to visit Lake Eyasi. This valley is home to the Hadza, a people who represent the last hunter-gathers in Tanzania. Fewer than 2,000 Hadza exist and over 300 of them live in this area where they survive by hunting and gathering. This ancient way of life is fast disappearing, but despite the fact that the Hadza are undergoing the slow transition away from hunting and gathering, their fascinating lifestyle will intrigue you.

We will meet the Mbulu people, who farm the lands. You may have the opportunity to join a campsite of Hadza bushmen, where the Young Adventurers can learn how to shoot a bow and arrow with the Hadza children.

Meal(s) Included: Breakfast, Lunch, Dinner

Overnight at Kisima Lodge or Similar

Day 5 Lake Eyasi

Continue the tour of Lake Eyasi and vicinity.

Meal(s) Included: Breakfast, Lunch, Dinner

Overnight at Kisima Lodge or Similar

Day 6 Ngorongoro Crater

After breakfast; descend into the Ngorongoro Crater, a fascinating natural amphitheater created by the collapse of an ancient volcano.  Located at the eastern edge of the Great Rift Valley, the Ngorongoro Crater is rich with wild animals such as Lions; Elephants, Zebras, Hippos, Flamingos, Jackals, Rhinos Antelopes and a multitude of bird life.  After a picnic lunch; go on a walking safari along the Crater Rim.

Meal(s) Included: Breakfast, Lunch, Dinner

Overnight at Ngorongoro Sopa Lodge or Similar

Day 7 Ngorongoro Crater

Continue the tour of Ngorongoro.

Meal(s) Included: Breakfast, Lunch, Dinner

Overnight at Ngorongoro Sopa Lodge or Similar

Day 8 Ngorongoro – Serengeti National Park

Enjoy an early morning game drive along The Crater floor, and after breakfast drive to Tanzania's oldest and most popular national park, a UNESCO world heritage site. Serengeti National Park is famous for the annual wildebeest migration along with its collection of wild animals such as Elephants, Buffalo, Cheetahs, Zebra, and Gazelle to name a few. En Route stop at the historic site of Olduvai Gorge (The Cradle of Mankind) where the world famous archeologist, Dr Leakey, discovered the remains of early man.  Arrive at Serengeti National Park in time for lunch; enjoy your afternoon at leisure and after dinner go on an evening game drive

Meal(s) Included: Breakfast, Lunch, Dinner

Overnight at Serengeti Sopa Lodge or Similar

Day 9 Serengeti National Park

Continue Tour of Serengeti National Park with early morning and afternoon game drives.

Meal(s) Included: Breakfast, Lunch, Dinner

Overnight at Serengeti Sopa Lodge or Similar

Day 10 Serengeti National Park

Continue Tour of Serengeti National Park with early morning and afternoon game drives.

Meal(s) Included: Breakfast, Lunch, Dinner

Overnight at Serengeti Sopa Lodge or Similar

Day 11 Fly To Arusha/Depart

After breakfast drive to the Rift Valley Escarpment wall and through to the Manyara airstrip. Fly to Arusha for a farewell lunch.  Day rooms are provided to refresh and relax before transfer to the airport for your onward flight.

Meal(s) Included: Breakfast
Trip Includes:
Meeting and assistance upon arrival and departure
Roundtrip airport/hotel transfers
Hotel accommodation in the listed properties
Transportation in private vehicle
Experienced tour guide
Admission to listed sites
Meals indicated
Request A Quote